Dutch Bros. VP Shares Recipe for Company's Success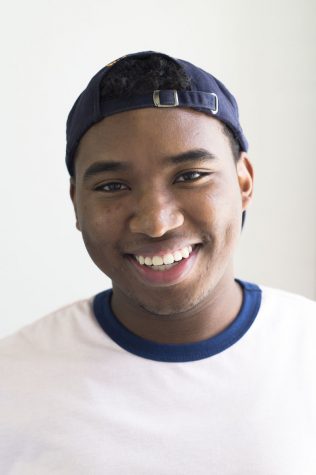 More stories from Cedric Hood
Brant Boersma, vice president of culture for Dutch Bros. Coffee spoke about the history of coffee to a Fresno City College audience on Oct. 4. He shared free coffee and the story of how Dutch Bros. became the successful coffee chain it is today.
Boersma captured the audience's attention in the Old Administration Building with his humor and style. His stories resonated with college students and his message to FCC students was to "write down goals, outcomes, and results that you want, and then strive for them."
The speaker is the son of Dutch Bros. founder Dane Boersma, and a nephew to the co-founder, Travis Boersma.
The idea for the company came in the very early 1990s when Dane Boersma and his brother were forced to close down their dairy business due to government regulations.
Boersma said a common question the company gets is what the secret to Dutch Bros. is.
"We don't have one," he said. "We just love people." This is a key factor for the company — building relationships with customers.
The company enforces three main values at every location: speed, quality and service. "We just want to love each other and everyone," Boersma said.
Joey Sherry, a Fresno State student and Dutch Bros. employee, said, "I love the opportunities the company gives us to grow within."
Sherry, 23, who made free drinks for the first 50 people in line at the company's mobile truck, said he hopes to become a manager one day and continue to help out with Dutch Bros. events.
The company is working on bringing more programs and opportunities to its staff and college students along with giving back to the community. Boersma said, "We just hired on a career development person, and it's something we want to focus on and contribute to."
According to information on dutchbros.com, the Dutch Bros. company has more than 260 locations in seven states and over 5,000 employees at the moment.
About the Contributors
Savanna Manzo, Photojournalist
Hi there! My name is Savanna, like Savannah, Georgia, just spelled a bit different. This isn't my first time being a part of the Rampage or in college, but...