Juvenile arrested after Facebook post claims shooting threat to Fresno high schools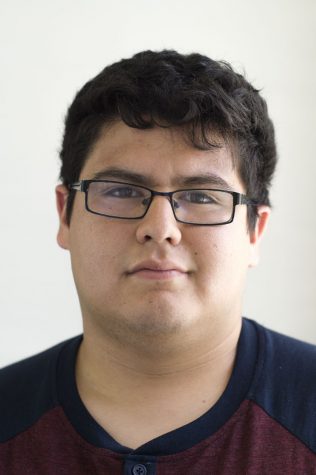 More stories from Larry Valenzuela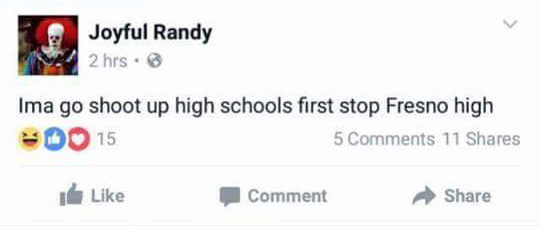 A juvenile was arrested Monday night in connection to a social media post threatening to shoot up high schools, including Fresno High School.
The threat was discovered by the Rampage after a reader alerted via Facebook. The post on Facebook by a "Joyful Randy" was threatening to shoot high schools, the first target claiming to be Fresno High School.
Fresno Police were investigating, saying detectives and school resource officers were looking into the threats.
"We will continue our criminal investigation throughout this evening to ensure the safety of all Fresno Unified students, Fresno Unified staff and the public," police said Monday night.
Shortly after, Fresno Unified released a statement saying they were aware of the post and that a suspect had been taken into custody. The threat was deemed not credible by police after the suspect was arrested, Fresno Unified said. Tuesday school activities were expected to resume as usual.
Fresno Unified reminded the public that making threatening statements via social media is considered a criminal offense.