Have you seen me? Zapata missing after owner's suspension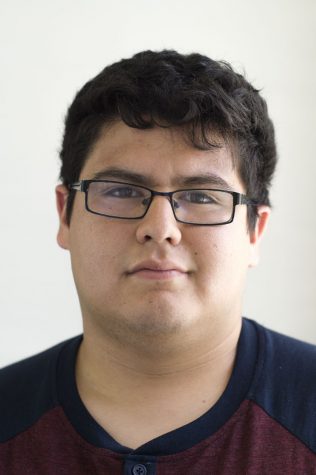 More stories from Larry Valenzuela
The famous Fresno City College dog, Zapata, went missing Wednesday after he and his owner Larry Rodriguez were suspended from the college following several reports of the dog's aggression to students.
Zapata, Rodriguez's companion dog whom he considers a service dog and is licenced by the City of Fresno, went missing from the Chinatown area near downtown Fresno. Rodriguez told the Rampage he doesn't know where he is.
Rodriguez said he let the Zapata out Wednesday morning and noticed he did not return home. A worker in the area thinks he saw the moment Zapata was taken, Rodriguez said.
Missing dog fliers will be posted and Rodriguez said he hopes to offer a reward for his dog.
Rodriguez's suspension from FCC came in a Sept. 8 letter from the college's interim Vice President of Student Service Rojelio Vasquez on Sept. 8. The letter informed Rodriguez that he and Zapata were suspended from the college campus for failure to follow orders to keep the dog under control and off campus.
As a result of the suspension, Rodriguez was dropped from all of his fall semester classes.
Vasquez' letter directed Rodriguez to "not return to campus for any purpose without permission" or he could be subjected to arrest and more sanctions.
According to the letter, the suspension resulted from a prolonged dispute about the presence of Rodriguez' service dog on campus.  
Zapata was last seen with Rodriguez during a brief visit to the college on Tuesday where Rodriguez delivered letters to administrators appealing his suspension.
Anyone with information can contact Rodriguez at: 559-417-1929.
This story will be updated.