District Challenged for Out-of-Class Pay Discrepancies
Hang on for a minute...we're trying to find some more stories you might like.
More stories from Edward Smith
An office assistant in the library department has filed a formal complaint against the State Center Community College District concerning out-of-class pay and discrimination.
In a testimony before the personnel commission on Aug. 23, Sabrina Gray said she, along with dozens of others, have been working outside of their agreed-upon job descriptions.
"I replaced an administrative aide for four years; I assumed her duty," Gray said. "I was forced to do it by my supervisor."
In her statement, Gray said that after she assumed all the responsibilities associated with the new position, her supervisor recommended out-of-class pay, but it was denied.
Gray's situation is not isolated, according to Miguel Arias, the trustee for Area 5.
"There has got to be hundreds of staff working out of their classifications," Arias said. "The personnel commission indicated that the last time they did a comm [classification] study was in 1990."
When classified staff are hired, their positions come with explicit job descriptions outlining what they can and cannot do in a merit-based system, such as the one that the State Center Community College District uses.
What the personnel commission can do, though, is limited because of union involvement and collective bargaining agreements. Issues such as these fall into the hands of the California State Employees Association. "Most recently they really did get involved and represented me in a much better standard than what I was represented before," Gray said in her statement.
"This situation with the out-of-class compensation issue was something I had to educate myself on, and that probably has to change gears," said Raul Perez, the labor relations representative for the CSEA, the union which represents classified staff in the district and across the state, said. "Sabrina Gray is only one of many, and I've heard of other situations that, believe it or not, are far worse than hers."
In many situations, the problem is related to out-of-date job descriptions.
"Technology services and equipment has significantly and dramatically changed since 1990," Arias said. "Yet folks are still using those same job descriptions to do their current work."
In her public comment before the personnel commission, Gray said, "Something as simple as ordering supplies is in a totally different job description." She said she received mixed signals as to what was considered out-of-class.
"I can work as an administrative aide for four years but not get paid for it," Gray said. "I had an OA I (office assistant I) reporting to me, who I was training, who was paid provisionally as an OA III, to work in my department. I was teaching him to do things, and he's making more money than me."
Normally, there would be positions filled by the appropriate personnel to avoid out-of-class and provisional pay.  "Say for example, we approved 20 counselors for [Fresno] City College and they only hired 10 of them," Arias said. "They take that money from hiring the counselors and put it somewhere else, which defeats the purpose of us investing and hiring 20 counselors."
"As the board of trustees, we have approved a record amount of faculty positions, a record number of classified positions, a record amount of resources for operations and for new facilities to be able to serve students directly."
Many new positions have to have new job descriptions written based on out-dated data to outline, and the new comm study has taken nearly three years to complete, according to statements made at the meeting.
"They are indicating that it will be another six months before they're even completed,"  Arias said. "As a trustee, that's unacceptable for me because that means the adults responsible for the work are letting adult issues get in the way of serving students."
About the Contributors
Edward Smith, News/Copy Editor
Edward Smith writes for the Rampage and is in his fourth semester at Fresno City College. He majors in Journalism out of a deep love for reporting and...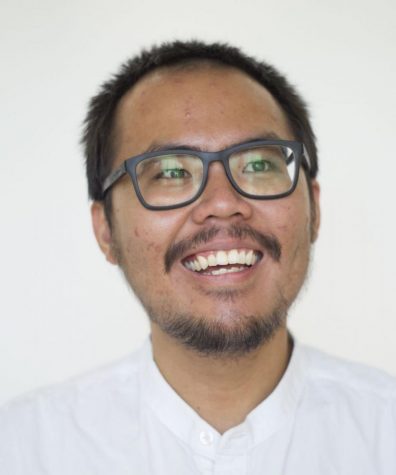 Ram Reyes, Art Director
Ramuel Reyes is a 23-year-old, currently living in Fresno, California. He was born in Lucena City, Philippines. After living five years in the United Arab...