9/11 Remembered
Hang on for a minute...we're trying to find some more stories you might like.
More stories from Payton Hartung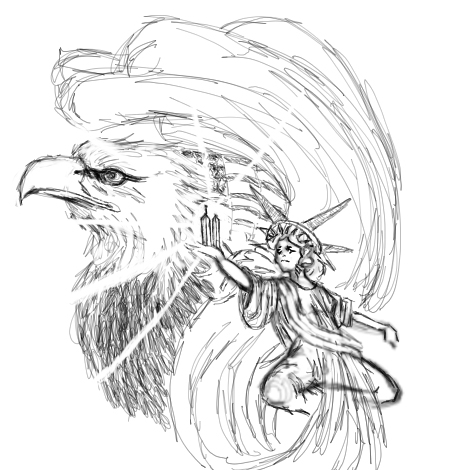 A rally at the main fountain of Fresno City College on Sept. 8 marked the 15th anniversary of the terror attacks on the World Trade Center towers in New York City and other places in Pennsylvania and Virginia.
The event, coinciding with the Rams' first home game, started with a moment of silence and then a spirit rally.
The event and others around the city and the nation led many Fresno residents to reflect on the historic event and its impact on their lives.
"I remember being in denial at first, that it was just some kind of horrible air traffic control mishap," U.S. Air Force Sgt. Anthony Morales said. "None of the clips I had seen had shown the plane actually fly into the tower."
Morales who was based in Fresno said he didn't believe it at first.
But soon, he would see what the world saw.
"The footage came in of Flight 175 hitting the south tower," he said. "In that moment, I knew that it had to be deliberate."
Morales knew at that moment of crisis that he wanted to dedicate his service to the United States.
"I had to be a part of the solution," he said. "That it was my duty for lack of a better term to help."
Morales enlisted in the Air Force in December 2003.
"I think we, as a country, grew stronger and a little more resilient," Morales said. "We refused to let terrorism change our way of life."
He said Americans have gone through a healing process which has helped bring some closure.
"I think we see that day as a passing of a loved one and we have accepted it," he said. "We grieved over it and have gained closure."
He compares the tragic events to the death of a relative, "We recall the events, and we have memorials and vigils to pay our respects."
He and his unit have always made time to remember the lives lost on 9/11. "We do have a ceremonial flag raising and lowering, and our Honor Guard will participate in local memorial events."
Arlene Ayala, a social work major, remembers her experience after the attacks.
"At school, we all went out with American flags," she said. "We all got together at the center of the elementary school and had a moment of silence. We actually did that a couple of times before we went to class."
Ayala says the Memorial Day holidays since the events of Sept. 11 have a greater meaning.
Ayala said that every Sept. 11, she puts up a flag outside and wears red, white and blue.
"Memorial Day feels more heartfelt," Ayala said, "with a richer past that all individuals share together."
About the Contributors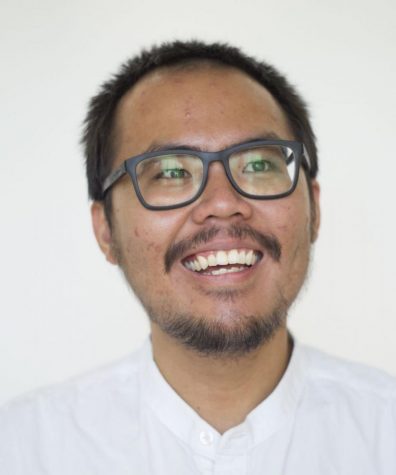 Ram Reyes, Art Director
Ramuel Reyes is a 23-year-old, currently living in Fresno, California. He was born in Lucena City, Philippines. After living five years in the United Arab...