College Bans Zapata and Owner After Warnings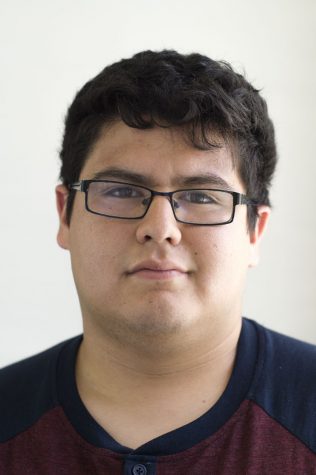 More stories from Larry Valenzuela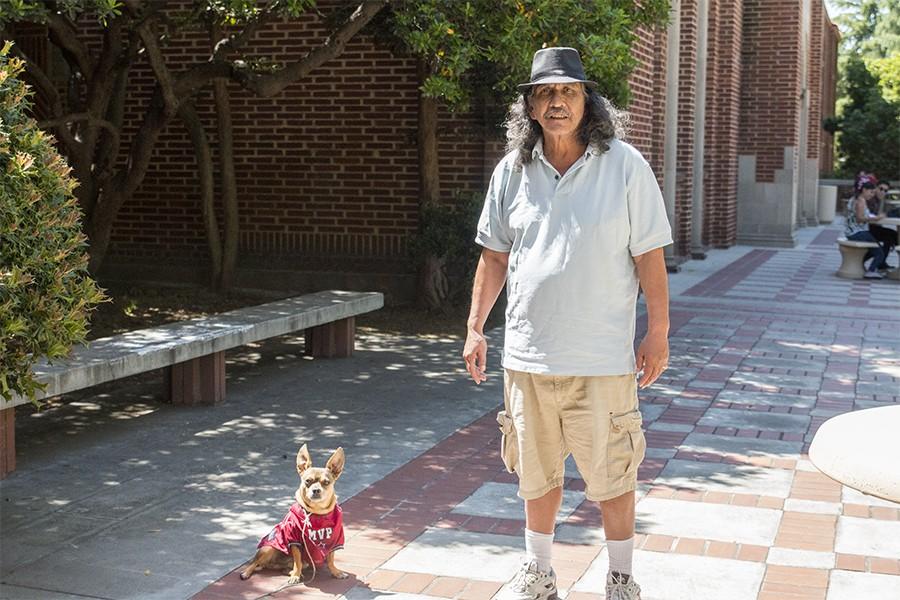 Fresno City College student Larry Rodriguez is asking for support after the college issued a suspension notice claiming that he has not followed orders to keep his companion dog Zapata under control and off campus.
A Sept. 8 letter from Interim Vice President of Student Services Rojelio Vasquez says Rodriguez has five days after the notice to submit a written statement of appeal.
Rodriguez told the Rampage he is looking for help appealing the suspension and asks for any legal advice on next steps. He says he is worried that being suspended could cause him to become homeless again and resort to drastic behavior, as he told the Rampage in the spring.
According to the letter, Rodriguez's suspension came after the State Center Community College District Police reportedly received complaints in three separate incidents about Zapata being off a leash and barking and chasing students.
Rodriguez said Vasquez approached him and Zapata on Sept. 8 at noon, where he was presented with the letter indicating his suspension. Rodriguez has been dropped from all of his courses.
The letter states that Larry received previous warnings in August about incidents which took place in February, May and July.
In the letter, Vasquez stated that Zapata was banned from the campus because he "poses a threat and danger to the population at [FCC]."
"On numerous occasions, 'Zapata' has growled, barked aggressively, chased students, and has been left unattended on the [FCC] campus,"  the letter said.
The letter says Rodriguez was warned several times by district police about keeping Zapata under control but continued bringing him on campus.
Rodriguez maintains that Zapata is not a threat to students. "I [have] him on a leash. He doesn't bother anyone anyway," said Rodriguez. "I'm a student. I'm entitled to an education and they are denying it to me."
Rodriguez says Zapata is licensed to be an assistance dog, and he has proof in the dog license issued by the City of Fresno; Rodriguez claims its legitimacy is being denied by the college.
A petition is circulating the college campus asking students to sign. Rodriguez wants students to testify about Zapata's good behavior. Hundreds of signatures have been collected according to Rodriguez.
The letter indicates Rodriguez could be considered for enrollment in the spring semester if he is willing to meet with Vasquez before the end of the fall semester.
In the meantime, Vasquez's letter tells Rodriguez "not to return to campus for any purpose without permission."
Vasquez said he could not comment on the situation, citing privacy issues. The Rampage could not reach police for comment.