Interim Positions Now a Permanent State of the College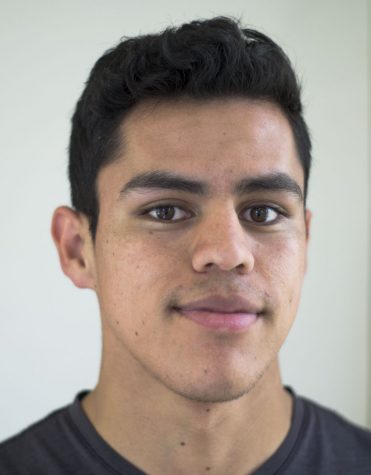 More stories from Cresencio Rodriguez
History often repeats itself, and that is why when seven out of nine positions in Fresno City College's administration are held by interim appointees; no surprises there.
Interim positions have become a permanent state of FCC. The State Center Community College District Chancellor, Paul Parnell, just selected Cheryl Sullivan, vice-president of administrative services, to fill the latest interim position –the presidency of the college.
When Sullivan assumes the presidency, the top four positions in the college — the president, vice president of instruction, vice president of student services and vice president of administrative services will be held by interims.
Before Parnell's announcement, six top administrators were interims; now, it would soon be seven.
Interims are nothing new at FCC.
In 2012, the district also faced a real problem when the accrediting commission for junior colleges found that changes in administration were bringing "instability".
The Rampage reported in February 2012 that the evaluation report left by the Accrediting Commission for Community and Junior Colleges Western Association of Schools and Colleges insisted that the frequent changes in administration, and essentially the amount of interims, "resulted in uneven and ineffective starts and stops" in integrated planning.
Fast forwarding to four years later, the college is in a similar position, with an accreditation report nearing.
Chancellor Parnell said the accreditation should reach the district by 2018. But, if 2012 is any indication, the district must limit the number of interim positions before any report is issued.
Parnell, along with other administrators, insists that there's nothing to worry about.
Cynthia Azari, current interim president, will vacate her position at the end of the spring semester, handing her position over to Sullivan. Sullivan's replacement remains unknown.
The spring of 2015 saw its greatest transition when Tony Cantu, who held the position since 2012, suddenly died during Easter weekend in 2015.
Sullivan was immediately elevated as acting president following the tragic news. She remained in the position for a few days until George Railey, vice chancellor of educational services and institutional effectiveness, was appointed until the selection of a long-serving interim.
"We had to keep moving ahead," Cris Bremer, marketing and communications director said. "We still had deadlines, we still had other projects that we were doing; we had to keep moving along."
As the college recovered from the sudden loss, normalcy returned — stronger this time.
Railey served until speculations started that a former president of the college could be returning.
As commencement and other end-of-the-year-events quickly approached, the college was anxious, speculating on who the new leader would be.
Information soon started pouring in that the first female president would soon return, based on a recommendation that would be made at a board of trustee's meeting.
Several college faculty yearned for the "dynamic" leader, and Azari would strut her way back into the president's chair, officially on May 28, 2015, this time, as interim. She had served as president at Riverside Community College.
With the former leader back in the hands of the state's premier community college, "The campus as a whole, really came together last year," Bremer said.
But as the college returned to some kind of normalcy, an unforeseen turn of events would soon take effect in the college. Months later, almost left and right, vice-presidents and deans would begin to drop out.
It began in fall 2015, when the Vice-President of Instruction, Tim Woods, allegedly sought to be transferred to another center within the college.
Chris Villa, vice-president of student services, soon announced he also would leave FCC for a similar job at East Los Angeles College.
Already, two top level administration roles were left for interims.
Soon, Don Lopez, former director of technology, would assume Wood's former role, and
Harry Zahlis, took on Lopez' position as an interim.
"It's a different scope," Lopez said. "There are different things that need to be done; the skill set is not all that very much different."
Lopez said he had been a faculty member for about 10 years before going into his new position which he believes actually helps keep FCC running since someone who is familiar with the college can take on the tasks of the position.
"One of the drivers for me to do this, was to continue the continuity of the position," Lopez said. "I think the continuity is important."
Zahlis thinks the same thing.
"You put the interims in front of us, but for all intents and purposes, the continuity is the same," Zahlis said. "We didn't lose a step, we keep continuing to move on."
Lopez and Zahlis had been working together for about 10 years, Lopez said and continuing to work together gives them and the college, a greater sense of consistency, they both said.
"[If] you put somebody new on the job like that, they've got to learn for the first six months how everything works and who to call and how to get things done and what are the processes," Lopez said.
Villa's position was filled up by Rojelio Vasquez, who said different people at the college, including Lopez and Zahlis, had recommended that he take up the position.
Sullivan has seen the transitions as they came, but said that because of the familiarity that everyone has with each other, it doesn't prove to be a difficult transition.
"Everybody works very well with each other," Sullivan said. "We are very responsive to one another."
Lopez said, "We've all been working together for 10 years now, in one way or the other."
Azari also said that, even as an interim herself, there is nothing that has stopped them from accomplishing anything.
"I think we put together an incredible team," Azari said. " We work very well together; we are respectful of each other."
Azari added that, even through disagreements, the administrators, interim or not, are committed to doing their job.
Azari however admitted that when she was recommended to the board of trustees to return to FCC, she didn't have "lofty" goals of things she would like to accomplish and that everything was moving so fast.
"What I wanted to do was bring the college forward [and] improve communication channels, formal and informal, but also to improve morale," Azari said.
When Azari leaves in May, Sullivan steps in as interim president and the current interim appointments will remain, even adding another to replace Sullivan's current seat. But one thing is for sure, even after yet another transition.
"We know that once we leave this room," Azari said, "when we walk out the door, we made a decision [and] that we are all going to live [by] that decision and make it work."
About the Contributors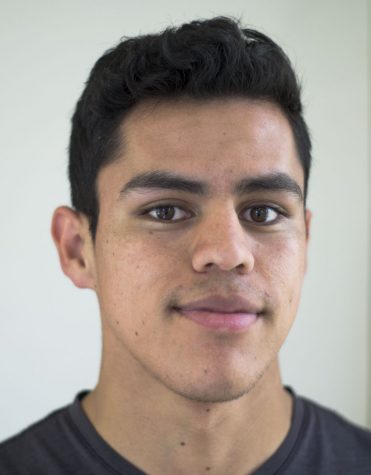 Cresencio Rodriguez, Editor-in-Chief
Cresencio Rodriguez-Delgado has led the Rampage for four semesters as the Editor in Chief. Cresencio joined the Rampage on January 12, 2014 and has reported...