Becoming A Super Student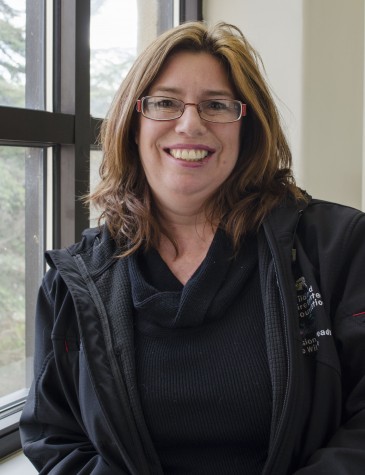 More stories from Tammi Nott
Building "Super Students" is about giving a voice to students' dreams; empowering students to believe in their best selves by removing obstacles that impede success, and providing opportunities to stretch individual possibilities.
What is a "super student?"
Ask around and you might get all kinds of responses. Is a "super student" the person that has their nose buried in a book all the time, and never has any fun? The student who does all of his work and not just the minimum to get by?
What about a straight A student? Surely the valedictorian is a "super student." The student you're picturing in your head has a secret.
ATTITUDE.
They are having fun. They believe that they can learn about themselves, and their dreams, in every class they take.
Involvement in activities fuels a "super students" passions and connects them to their education and their peers.
Every student is unique, and we all want to feel successful. Own your journey, be excited about organizing, engage in with your college community and persevere.
Being the best student you can is about knowing who you are, making goals, and not giving up on yourself when the going gets tough. I guarantee that the person you think is a "super student" is fighting their own battles to pursue their dreams in college.
What is your dream?
You are attending college to explore your interests and to decide what you want to be when you grow up.
Every day you get to make choices. Own the choices that you make, Other people are not responsible for what you choose. The truth is that if you really want something, you will make it happen.
Are you learning because you are committed to yourself, or because someone else said you should? Hint: your education is about getting what you want.
Discover your learning style. There are all kinds of learning styles — visual, auditory, verbal, tactile, structured students, or an imaginative student. Do you work well with others in groups, or do you prefer to work alone?
A person who learns visually may learn best by constructing visual aids like picture.
Are you a good listener? Do you absorb what you hear better than what you see? You may be an auditory learner.
Verbal students talk to themselves. No they are not crazy. These students should read aloud to check their papers, read textbooks out loud and talk about the material with their peers and professors.
Tactile based learners are our hands-on students. Don't be afraid to get your hands dirty, you are here to learn.
The more ways you absorb a single piece of information the easier it will be to remember.
Now that you have identified your learning style, you need to be organized. You can't be prepared to learn if you're not prepared, and life can be crazy. Time management, the right books, school supplies, and transportation can all be major contributing factors to accomplishing your educational goals.
Remember getting ready for your very first day of school? As a kid, the preparation for school may have included shopping for new clothes and school supplies. Did you get to choose the backpack you wanted, or the cool new shoes. If you didn't get to make those choices a kid guess what? You get to make those choices for yourself now, so own it.
Do you want inspirational notebooks or that really cool book bag? Choosing supplies that inspire you to organize stimulate the desire to use those tools. Paper, pencils and folders any other time of year seem mundane, but it is an opportunity to build your identity.
Most students' identities include more than just being a student. Students are parents, sons or daughters, brothers or sisters, and employees.
Taking care of each of these relationships and the responsibilities that come with them requires a close look at your priorities, excellent time management skills and support from those around you. "Super students" share their school experiences with their loved ones.
Parents, remember, your children are watching you. They see when you work hard, when you learn something new and when you give up. Make them proud of you, and they will want to follow in your footsteps.
If you decide that you can't do something because of someone else, you are turning your back on your dreams. What is important to you? set your boundaries and stick to them.
We all have the same 24 hours in a day.
Fresno City College is set up to help you achieve your goals. You just have to figure out what your dream is. Professors are passionate about what they teach, and want you to feel impassioned too.
Take advantage of programs available for every student at FCC. These programs provide financial aid, academic counseling, personal counseling, career guidance, mentoring, vocational internships, and time management assistance among other benefits.
About the Contributors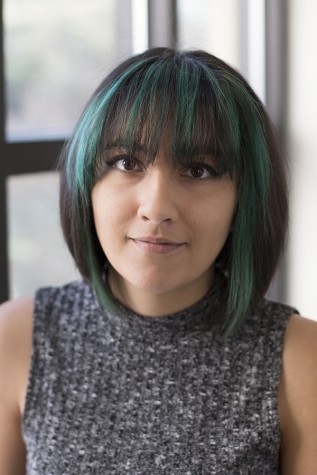 Daisy Rodriguez, Photo Editor
Born in Salinas, California, Daisy Rodriguez is majoring in journalism and will proceed to major in visual communications. She is a photographer of both...