Dance, Music and Drama Kick Off Asian Heritage Month
More stories from Aedan Juvet
An evening of celebrations and emotional words kicked off Asian American Month at Fresno City College.
John Cho, an Asian-American Studies instructor opened the event on April 1 by honoring three individuals who died recently. Cho paid special tributes to the deceased as an audience of students, children and faculty listened.
The festivities started with an elaborate performance of traditional Japanese drums by the Clovis Heiwa Taiko, who showed off their synchronization as they chanted "Go John Cho!"
A short play, "Nine in One, Grr! Grr!", a Hmong folk tale of a tigress who is tricked into throwing off the balance of nature, followed the opening act. The theatrical performance was used to explain the rarity of tigers in the wild.
Taking an opposite direction, the group of "Kung-fu Kids", featuring local elementary and middle school students, immediately took center stage.
The group displayed a variety of martial arts skills, including a stunt with a sword and spear, delighting the audience.
Nu Vang, Miss United Hmong, voiced a celebratory melody to wish everyone a happy new year.
A Cambodian dance routine with delicate movements brought a different mood to the night.
Before the night ended, a short play explored the thin line between love and hate. A metamorphosis of passion turned into a humorous, but noticeable disdain.
The artistic and beautiful expression throughout the night provided ample insight into the cultural celebration that the month of April is set to bring to the college.
About the Contributors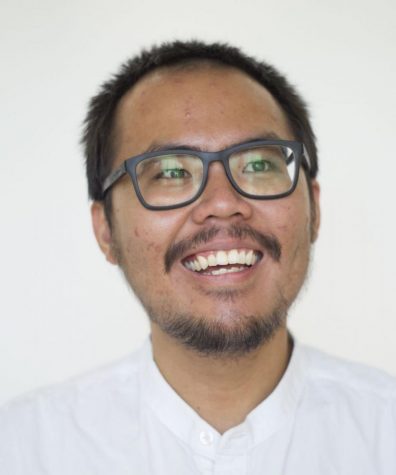 Ram Reyes, Art Director
Ramuel Reyes is a 23-year-old, currently living in Fresno, California. He was born in Lucena City, Philippines. After living five years in the United Arab...