PASS Coordinator Honored for her "Brain Food" Project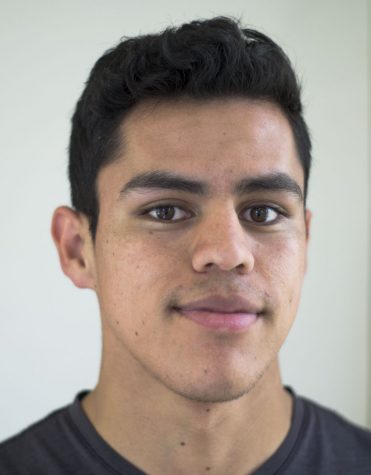 More stories from Cresencio Rodriguez
Correction: A previous version of this story stated that the "Certificated Personnel Committee nominated Jennifer Dorian for the Stanback-Stroud Award". The Certificated Personnel Committee only reviews award applications and forwards them to the Academic Senate for a vote.
Jennifer Dorian, Peer Assisted Student Sessions Coordinator and Instructor at the Fresno City College, takes student reporters on a tour of one of the tutoring centers on campus.
She points to a bowl of snacks sitting at one of the tables in the center where students can gather and indulge on what she calls "Brain Food".
"I came up with the idea for the 'Brain Food' project in the fall of 2014," Dorian says as she walks down the hall pointing out different sections of the PASS center. The food, donated by the community and also funded by student equity funds, is free to students.
Dorian says the community is "gracious enough to share with the students in this way to really, holistically meet students' needs."
The holistic approach Dorian refers to is her program's commitment to comprehend the different issues students face and ultimately resolve them, with solutions that encompass the whole problem.
"Often, we talk about student success but it is other factors of life that get in the way of student success and one of those on this campus is hunger," Dorian says.
It is for her initiative of starting the "Brain Food" project at the PASS center that Dorian has received much praise.
Dorian is a candidate for the 2016 Stanback-Stroud Diversity Award for the very close work she does with students at the college, mainly due to her "Brain Food" project for students.
"I was very, very honored that FCC has selected me to move forward in this way," Dorian said. "[It is] a major validation for me, the team [and] the students because this just tells us that the work that is being done here is respected by the campus."
Dorian was nominated by the faculty and the Certificated Personnel Committee reviews her nomination; it was later approved by the Academic Senate. Her name has also been forwarded to the state level. Awards ceremony is scheduled at the Sacramento Convention Center on April 22.
The simple "Brain Food" project is being recognized throughout the country, including at Texas A&M University where Dorian visited last May.
"I was lucky enough," Dorian says. "[To] share with them there what we are doing here on this campus and how providing food to students increases their engagement and supports their academic success."
On March 9, Dorian is traveling to Savannah, Georgia where she will present her project at a conference hosted by Georgia Southern University.
"I am very excited about that because in the fall of 2016, the Journal of Student Success and Writing will be publishing an article that I have written on 'Brain Food'," she said.
Similarly, Dorian was selected to receive the 2016 'Dorothy Golden Teaching Award', also for work with the "Brain Food" project.
Dorian's dedication to FCC students and their success stems from her inclination to aid and encourage those around her.
"I just can remember from a very young age, wanting to help other people become their best selves," Dorian said. "Education helped me do that for myself, so I knew that this was the way that I could help other people."
Her numerous award nominations have bolstered the overall moral among student aides, tutors and students who attend the PASS center, Dorian says.
"I could definitely tell you that winning at the state level would really confirm PASS as one of the premiere programs not only at FCC but within the state of California for sure," Dorian says.
Thought she did not teach her regular English class this semester, Dorian says every student who walks into the center feels like her own.
She says no matter what happens, she is forever grateful and honored to have received such praise for her work.
"When you put good out in the world, good is what you get in return," Dorian said. "That is the most important lesson here. When you care authentically, that is what comes back to you."
About the Contributors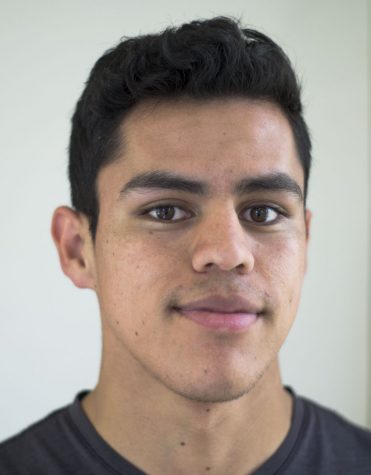 Cresencio Rodriguez, Editor-in-Chief
Cresencio Rodriguez-Delgado has led the Rampage for four semesters as the Editor in Chief. Cresencio joined the Rampage on January 12, 2014 and has reported...