Promise Scholars Program Provides Specialized Services for Foster Youth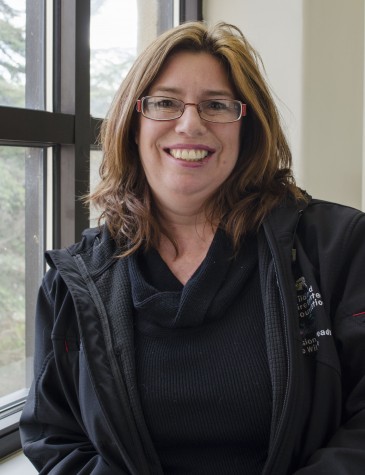 More stories from Tammi Nott
At the age of 11, Antwan Davis and his six brothers and sisters were removed from their home, and into the foster care system. He moved between foster homes and group homes 12 times before he turned 18.
"I was confused and angry. I thought we would go in the system and then get back out. I didn't know we would be in the system for eight years," Antwan said. "I missed my brothers and sisters. I am developing those relationships now."
Davis attempted college directly out of high school but left halfway through his first semester due to familial and financial complications. The only evidence of that rough first start at Fresno City College in 2009, is an article he wrote as a reporter for the Rampage.
Today, because of the New Promise Scholars Program, Davis is back, and determined to complete his degree in business administration and pursue his dreams.
"I have three kids, so I want to get a degree so I can get a better job and provided for my kids," Davis said. "Really, I am doing this for them."
Presently, there are more than 2,000 youths in the foster care system in Fresno County, according to the Fresno County Office of Education. Foster students face substantial obstacles to their
education, and their path to adulthood can be rocky. A little extra guidance can make the difference between success and failure.
The Promise Scholars Program was established under the umbrella of Cooperating Agencies Foster Youth Educational Support and signed into legislation by Gov. Brown in September 2014.
Though the legislation was passed in 2014, the supplemental funding did not come through until May 2015 when $15 million was dedicated for this program.
Fresno City College is one of 10 California community colleges selected to provide services to foster youth. State Center Community College District, the only community college district approved in the central valley, was awarded $1,984,584 million to be dispersed over the next three years.
The college received $1.1 million of that beginning in the spring 2016 semester, and the Promise Scholars Program has found a home in the Extended Opportunity Program & Services office in the Student Services building Room 101.
This first year, 40 students will benefit from $165,258. During the 2016-2017 school year, the program will serve 80 students with $381,331. The remaining $560,623 will assist 120 foster youth in their 2017-2018 educational journey.
"The reason the numbers are so low [for this first year] is that it's really tough to recruit this particular population," Thom Gaxiola, EOPS Director, said. "In order to get 40, we have to identify 200."
According to Thom, the funds will enable foster youth to receive enhanced levels of service including tutoring, counseling, employment, and financial benefits. Tutoring will include developing effective study and test taking skills, one-on-one assistance in math and English, help finding a tutor for other subjects, and printing privileges.
Valentina Flores was in the foster care system for the majority of her life. She was adopted and then put back into foster care because "[The adoption] just didn't work out."
Valentina was removed from "the [adoptive]mom," and developed a strong connection with one of her subsequent foster moms.
Flores' life was once again turned upside down when her foster mom passed away following an overdose of prescription pain medication. She is now receiving counseling and appreciates the camaraderie of her fellow foster students.
"[It's] cool to see that there's not as few foster kids as I thought," Flores said. "You don't feel as much of an outcast. They are more understanding about your troubles and your hard times."
Counselors, Mark McNiff and Ryan Preciado, explained that counseling provides specialized assistance to identify unique challenges, both personal and educational, faced by this specific student demographic. Foster youth frequently fall through the cracks of the system. They lack parental support and often feel like outsiders.
Flores is now a mother, juggling her home life with her school life. She started school as a psychology major in the summer of 2015, and is also a Promise Scholar. Her favorite part of the program is, "the guys [Mark and Ryan] because they are really helpful."
Promise scholars can get financial assistance in the form of meals cards, books grants, bus tokens and gas cards.
"The book voucher is one of the most important things," Davis said. "A lot of kids stop going to school because they do not have their books. I was one of those [kids]."
"With the assistance and collaboration of the [foster] community," Gaxiola said, "we were able to pull together what we feel will be a good program for our foster youth."
Mark McNiff, educational counselor for EOPS and the Promise Scholars, said he is very excited about the new services that the district is able to provide. "I am inspired by the students who show up every single day ready to do it. It's fun to watch them [foster students] catch fire."
About the Contributors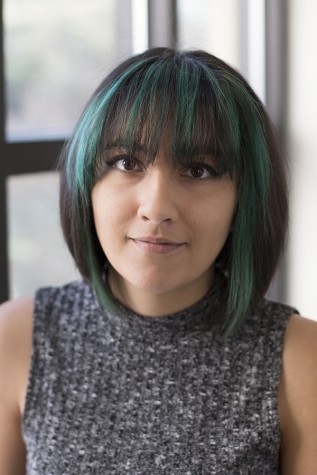 Daisy Rodriguez, Photo Editor
Born in Salinas, California, Daisy Rodriguez is majoring in journalism and will proceed to major in visual communications. She is a photographer of both...