Chancellor Finalists Explain Vision and Priorities at Open Forums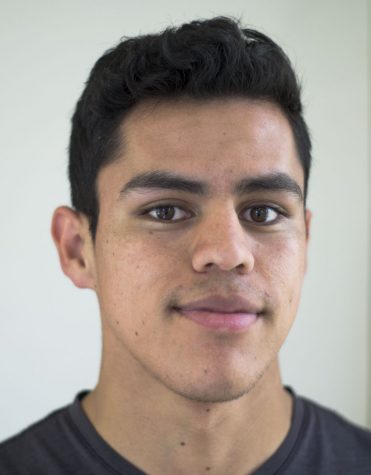 More stories from Cresencio Rodriguez
Finalists for the position of chancellor for State Center Community College District were introduced to students, faculty and staff in open forums throughout the district campuses on Nov. 12.
Ronald Taylor, president and superintendent of Merced College, Dale Paul Parnell Jr., president of Norco College and Henry Chiong Vui Yong, president of Evergreen College answered questions posed by the district constituents and tried to make favorable impressions and distinguish themselves.
Faculty, staff and students challenged each candidate with questions dealing with current district issues such as the district's $485 million bond proposal as well as the growing concern over the poor working conditions of the district's adjunct faculty.
Wendell Stephenson, philosophy instructor and academic senate president, asked Parnell and Yong how they would achieve the district's goal of passing a bond if selected.
"You may or may not know that this district is currently considering whether or not to propose a bond," Stephenson said. "What is your experience in either putting a bond together, organizing to pass a bond or working to pass a bond?"
Dr. Parnell said that during his time at Norco College, he was the co-chair of a committee which worked to pass a bond there.
"We passed a $229 million bond when I was there," Parnell said. "We calculated exactly how much per thousand in taxes that they were going to have to pay and how much we were going to go over, to the best of our ability."
Yong also said he has had experience working on a couple of bond proposals at several colleges he has worked at and said he has met obstacles along the road while finding it easy for others.
Yong says the key to actually getting a bond proposal passed is to not ask for a lot of money.
Sylvia Savala, adjunct English instructor and founder of a new alliance of adjunct faculty, asked the candidates how they plan to resolve the growing needs of adjunct faculty.
"The adjuncts have not had a face, therefore our issues have not been made personal," Savala said. "Now, we've formed an adjunct alliance, and we want some resolution to our issues."
Those resolutions adjunct instructors are seeking, Savala says, include higher pay, health benefits, and to be included in the decision making process.
"I saw problems that weren't being acknowledged, but to be honest, who would they talk to?" Savala said. "The time has come, and it is time for things to change."
Savala said she was impressed with two of the candidates — Parnell and Yong. She said she appreciated that Parnell gave an honest answer about how to fix the disparity in the pay of adjunct faculty by suggesting that the issue be taken to the state legislature among other things.
However Parnell said that when hiring full-time instructors at a college, sometimes adjunct faculty are left looking for a job since a full-time instructor takes up more resources.
"I've been fortunate to hire from our adjunct pool," Parnell said. "But what happens sometimes is everytime I hire a full time [instructors], it takes away from all the part time [instructors]"
Savala said she also liked Yong's response because he was an adjunct at one point in his career.
"He [Yong] would be sensitive to our needs," Savala said. "You can only understand if you've had the same life experience."
"I will tell you that Fresno City College, Reedley College, Clovis College and Madera Center and Oakhurst Center would not be able to function without the role of adjuncts," Yong said.
Yong also offered comfort to Savala by saying that adjuncts are "just as important."
The candidates also got questions about their personal beliefs, like their views on the latest student protests in Missouri and what the candidates would do to further the success of the district.
Citing the growing community college district, Fresno City Councilwoman and FCC instructor, Esmeralda Soria asked Taylor, "What do you believe we should do here at FCC in terms of the growth?"
Taylor answered by describing the role of the chancellor which should be, to respond to the needs of the different colleges.
"You have relatively new members on the board; they represent different parts of the district," Taylor said. "I will be getting input from them in terms of direction."
Taylor said he will work closely with the board and also include the community in important discussions.
"We also have members of the community that I will be talking to about where should we go with this district," Taylor said.
Taylor also said that one of the first things he would do as chancellor is to conduct a "very thorough" listening tour across the district.
"That includes talking to people on all sites of the district within the college, faculty and staff, adjunct faculty, student leadership etc, pretty thoroughly," Taylor said.
Yong says that while it is nice to become the chancellor of a large community college school district, it is not always just about keeping that job. Yong said he expects to lead the district with his own philosophy.
"Administration is not about power or control," Yong said. "Administration is about service and working with people."
Parnell referred to the job listing and declared himself the right candidate by saying he was energetic, strong and capable while adding that his greatest strength was his character.
Parnell commended the district and college faculty for their "incredible" work.
In giving his vision for the district, Parnell said, "there are incredible opportunities for all of us as we look into the future. If we are successful we get to change society. We have more capability in this district."
About the Contributor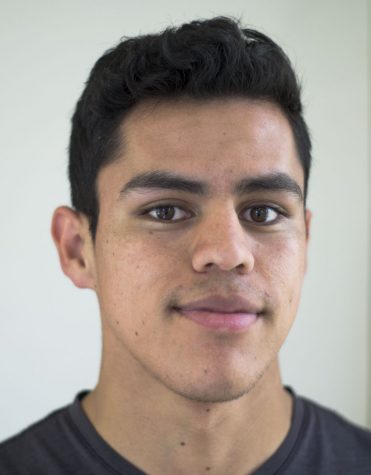 Cresencio Rodriguez, Editor-in-Chief
Cresencio Rodriguez-Delgado has led the Rampage for four semesters as the Editor in Chief. Cresencio joined the Rampage on January 12, 2014 and has reported...