Police Investigating Two Fights in Free Speech Area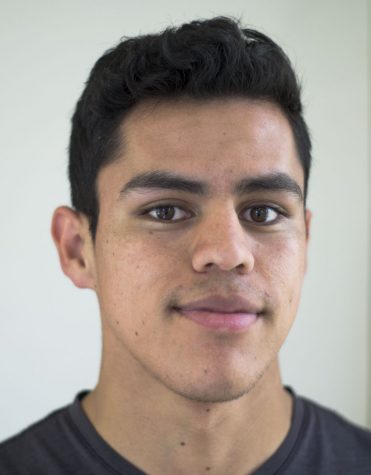 More stories from Cresencio Rodriguez
Police are investigating two separate fights which broke out concurrently around 2 p.m. on Monday in the Fresno City College Free Speech Area.
State Center Community College District Police officers quickly showed up but would not comment on the incident.
In a video posted on Instagram by eyewitness, Pholar Hoern, two females are first seen clawing and throwing punches at each other and then another set of females also begin hitting each other.
"I was just chilling right here with some friends," Hoern said. "Two people and then another two people fighting."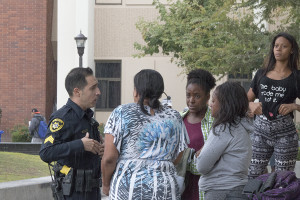 Hoern says he immediately took out his camera and started recording the fight.
Jenna Goldesberry, a nursing student, says she was standing by the bookstore when she saw two females on the ground.
"I saw two sets of girls fight; one girl was lying on one of the other girls and then she started kicking her," Goldesberry said. "Then she punched her in the back really hard, and then she got up and walked away."
Goldesberry said she was surprised by the fights because fights don't usually take place on a college campus.
"That was my first one, so I was intrigued, but the police came and it was over," Holdesberry said.
Hoern, who doesn't attend FCC, said that a fight on a college campus is "childish."
"I don't know why they had a fight," Hoern said. "I just think it is kind of childish."
About the Contributors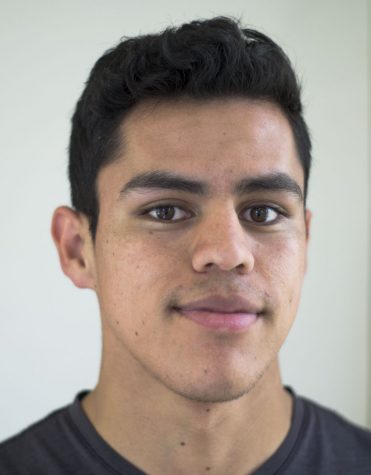 Cresencio Rodriguez, Editor-in-Chief
Cresencio Rodriguez-Delgado has led the Rampage for four semesters as the Editor in Chief. Cresencio joined the Rampage on January 12, 2014 and has reported...