District investigating Allegations Against Dean of Counseling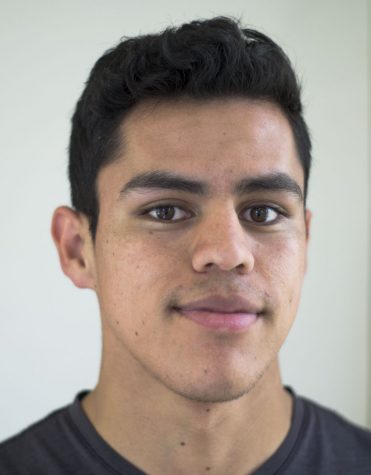 More stories from Cresencio Rodriguez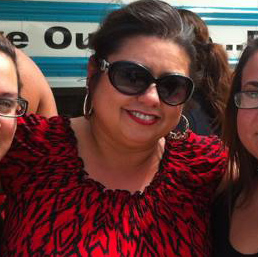 The State Center Community College District is investigating a student complaint against a Fresno City College administrator.
Diane Clerou, Vice Chancellor of Human Resources for the State Center Community College District, said a private investigator has been hired to investigate allegations against Monica Cuevas, dean of counseling, but would not provide further details about the investigation.
"We just made connection with him [investigator] last week," Clerou said.
Clerou also confirmed that Bill Stewart, the SCCCD interim chancellor, has knowledge of the complaint submitted to the district and of the investigation currently taking shape. Cynthia Azari, interim president of Fresno City College, also acknowledges she's aware of the investigation.
The Rampage did manage to obtain copies of the complaints at the center of the investigation.
In an "Unlawful Discrimination Complaint Form" filed with the State Chancellor of the California Community Colleges' office on July 21, Carolina Ramirez, an undocumented student, claims Cuevas discriminated against her based on "ancestry," "ethnic group identification" and "national origin."
In an interview on Aug. 28, 2015, Cuevas told the Rampage that she had no knowledge of any recent complaint filed against her. She said she had never discriminated against any student in her 18 years as an SCCCD employee.
However, in an email, Cuevas did acknowledge an investigation taking place, stating on Sept. 8 that she cannot comment until the investigation is over.
Laura De Santiago-Gomez, FCC counselor, formerly assigned in the International Students office, also filed a complaint with the State Chancellor's Office, alleging that she has been targeted by her supervisors in the student services office for bringing Ramirez's allegations to the attention of college administrators.
Ramirez's and De Santiago-Gomez's complaint copies circulated to the SCCCD chancellor's office; the members of board of trustees as well as the president's office at FCC.
According to SCCCD administrative regulations, "If harassment and/or discrimination [and or] retaliation occurred in violation of the policy or procedure, the district shall take disciplinary action against the perpetrator and any other remedial action it determines to be appropriate."
Azari said in an Aug. 31 interview that the administrator could face penalties, ranging from a written reprimand to termination of her appointment, depending on the findings of the investigator.
The Conflict
The conflict between Ramirez and  Cuevas began in March 2013, according to a statement attached to Ramirez's complaint form.
Ramirez alleges that she loaned $500 to Cuevas in March 2013 for a "work-related" trip to Washington D.C. Ramirez wrote that she had previously made loans to Cuevas, who always paid back, so had no concerns about advancing Cuevas the money she needed.
"I have known Monica for a very long time and I trusted her," Ramirez wrote in the complaint. "I never asked when she would pay me back. I just trusted that she would pay me the following month," because that was the arrangement in the past.
Ramirez claims that later that month, she and Cuevas had an exchange of texts during which Cuevas asked her to pay her water bill. Her water supply had been cut because of unpaid bills; Ramirez maintains that Cuevas stated in a text that she will pay the student the next night, upon returning from Washington D.C.
"I called [City of Clovis] to turn on the water; it cost me $250," Ramirez wrote in her complaint.
Ramirez states that she waited for Cuevas to call or text her about paying her back. She needed the money to pay her rent.
According to Ramirez's statement, three days went by, and there was no communication from Cuevas.
"April passed and still no response from Monica, and so in May I texted her frequently that I needed the $750 because I need to pay some bills," Ramirez stated. "May turned into June and still the same excuse; 'I will pay you the first month', and nothing."
Ramirez finally got a response from Cuevas in June. Cuevas assured her that she would pay her back. But according to the complaint, Cuevas' excuses continued, and at one point, she sent Ramirez a text that stated, "I cannot give you what I do not have. The IRS took all my money."
Unsure of what to do, Ramirez said she finally called Cuevas' office at the Madera Community College Center, where she was employed at the time, and spoke with her secretary, referred to only as "Peggy".
Ramirez claims "Peggy" knew her because she had done volunteer work at Cuevas's office to get "office experience". She only left a message with "Peggy" requesting for Cuevas to make out a check for her and leave it for her at the front desk.
Nothing came, and Ramirez then went to Cuevas's cousin, only known as "Ben" to tell him about her struggle in getting her loan to Cuevas repaid and that she might call Cuevas' boss.
Ramirez's Persistence Infuriates Cuevas
Everything changed after that.
Ramirez states that barely 30 minutes after her conversation with "Ben", she received a threatening text from Cuevas.
According to the written statement, "Monica started texting me messages threatening me that she knew where I lived, knew my social security number, and that I wanted to get married to her cousin for business and that she can deport me."
"I felt so frightened and started crying," Ramirez wrote in the statement. "I talked with my mom and daughter; we all started crying knowing that [Cuevas] would call immigration and deport me."
Ramirez claims the threatening texts continued.
"Who do you think you are?" another text from Cuevas allegedly asked the complainant.
Ramirez states that she had admitted to Cuevas that she had overstayed her visa and was afraid of being deported.
At that point, Ramirez who claims she had been dating Cuevas's cousin "Ben", ended that relationship. She claims "Ben" would frequently ask her for money and that the "romance" had gotten old and soon he proposed to marry her but only if she paid him $5,000.
According to the statement, "Ben" had told Ramirez he owed Cuevas money and needed to pay her back.
Interventions on Behalf of Ramirez
In June 2013, Ramirez went to her counselor, De Santiago-Gomez.
Ramirez states that she told her counselor of her frustrating situation of having loaned money to a college administrator at the Madera Community College Center who has refused to pay her back.
She then revealed the name of the administrator to her counselor, Santiago-Gomez who suggested that Ramirez see an attorney.
De Santiago-Gomez referred Ramirez to Willie Smith, an attorney and a former member of the SCCCD board of trustees.
According to the statement, Ramirez showed Smith the threatening texts from Cuevas. Ramirez states that Smith was in shocked by the tone of the texts.
"He [Smith] was in disbelief," Ramirez wrote. "He could not fathom that Monica Cuevas, an administrator, could threaten a student and write defamatory texts."
Smith's assistant, Rita Garcia was brought in to assist Ramirez with her English; Garcia also saw the threatening messages Cuevas had sent Ramirez, according to the statement.
Ramirez stated that she was later referred to an immigration attorney.
"I couldn't sleep for many nights, and I still continue to have nightmares," Ramirez states.
She continued, "I was afraid to stay in my apartment and afraid for my daughter and mother too. I was truly afraid and always on edge waiting for a knock on the door, afraid it might be [Immigration and Customs Enforcement] ready to take me home."
Smith allegedly contacted Cuevas on several occasions, according to the written statement. He had requested for Cuevas to pay Ramirez back.
Smith then told Ramirez he could only help her if she filed a complaint against Cuevas.
"I was so afraid," Ramirez stated. "I just did not know what to do."
According to Ramirez's statement, Cuevas admitted to Smith that she owed Ramirez money and agreed to meet with him to arrange a payment plan.
Nothing happened.
Smith reportedly told Ramirez he did not know what else to do because Cuevas was refusing to comply with their arrangement.
Smith died in late July 2015.
"I am extremely sad that Willie Smith died," Ramirez wrote, but that there are others in Mr. Smith's office who were privy to everything about the case.
Counselor De Santiago-Gomez Alleges Retaliation
A counselor at FCC, Laura De Santiago-Gomez, who learned about the incident when Ramirez confided in her and sought help, also filed a similar complaint but, alleges retaliation from Cuevas because of her knowledge of the incident.
Santiago-Gomez states, "My problems started after I reported the incident with [Ramirez] and [Cuevas] to [Smith] and [Cantu]."
According to a written statement attached to De Santiago-Gomez's complaint form, she brought up the incident to her supervisor, Farley, but did not bring up any names in her conversation. She alleges that her supervisor, Lee Farley, has placed her on a "right of assignment" because of her involvement in this case.
De Santiago-Gomez said that after some feedback from Farley, and a recommendation to report the incident from Brian Olowude, former director of Psychological Services, she, along with a colleague in the counseling department, took the matter to former FCC president, Tony Cantu, who died last spring,
"At first, I was reluctant to give the names of the student and the administrator but [former] president Cantu insisted on names," Santiago-Gomez states. "In the meeting, I explained to [Cantu] about the threat made by [Cuevas] toward [Ramirez]."
De Santiago-Gomez claims that Cantu responded to her by saying that she had "done her part" and that she was "done with this issue".
She further states that Villa was directed by Cantu to "follow up" on the incident. She knew this because she was called into a meeting toward the end of spring 2014 with Farley, her supervisor, Villa and her union representative, Thom Gaxiola.
Chris Villa, vice-president of student services, called Ramirez in the spring of 2014, to tell her that he needed to speak with Smith, who at the time was her attorney, according to the complaint.
De Santiago-Gomez also claims that her colleague, Geri Santos met with the SCCCD Chancellor, Bill Stewart but that she does not know the outcome of the meeting.
De Santiago-Gomez says she was advised to file a formal complaint with the state chancellor and request an investigation.
"I no longer feel comfortable at work; [Farley] talks to me about 'right of assignment' and now he said his colleagues feel it would be in the best interest of the counseling center that I not work under [Cuevas]," De Santiago-Gomez stated in her written statement.
De Santiago-Gomez alleges that Cuevas brought up her "low numbers" in a meeting and after she emailed Farley about reassignment, Cuevas made it clear she does not want her working in the counseling center under her supervision.
Carolina Ramirez continues her studies at FCC while Laura De Santiago-Gomez is presently on a sick leave.
Clerou says the investigation into these allegations could take up to a month because the investigator will interview all parties involved in the complaint.
Clerou said, "It's a lengthy process."
About the Contributor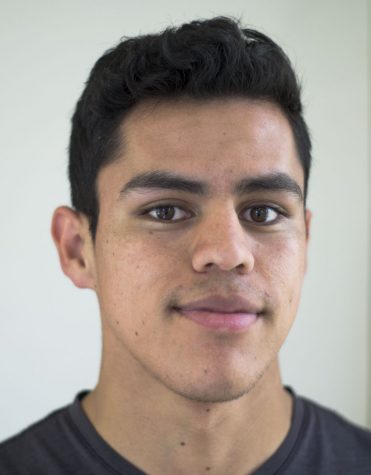 Cresencio Rodriguez, Editor-in-Chief
Cresencio Rodriguez-Delgado has led the Rampage for four semesters as the Editor in Chief. Cresencio joined the Rampage on January 12, 2014 and has reported...