EMLS Students Adapt to US Culture, Life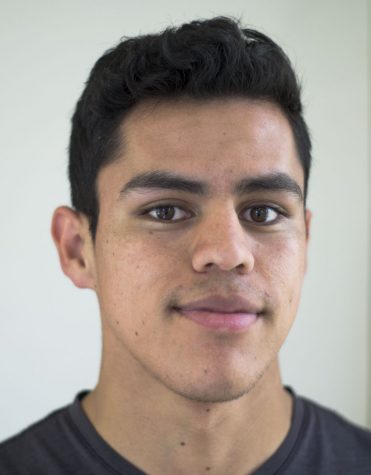 More stories from Cresencio Rodriguez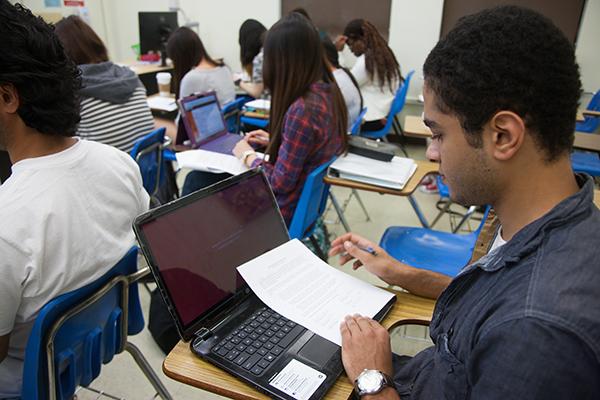 Soro Coulibaly, 28, hopes every word she speaks sounds better than the one before it.
She enunciates her words unhurriedly, repeating herself often times, laboriously explaining her commitment to mastering English. Her native tongue is French.
Coulibaly arrived to the United States in 2013 from Cote d' Ivoire (Ivory Coast), a country on the West coast of Africa. She would study at the University of Houston before coming to Fresno, where Fresno City College would become her favorite place to learn.
"I found myself here," Coulibaly said.
Coulibaly is part of the English for Multi-Language Students (EMLS) program, formerly known as English as Second Language (ESL) at Fresno City College. The program teaches its students how to properly write and communicate, all in English.
The program offers low intermediate, intermediate and advanced courses that give students ways to further their reading, writing and grammar skills. The program highly focuses on helping English language learners navigate college.
According to the Fall 2014 records on the State Center Community College District's Institutional Research website, 402 students took classes in the EMLS program, about half the number of students in the fall of 2007 when a record 800 students were enrolled.
"[Enrollment] is really connected to [Fresno Unified School District] which is our largest feeder district," Debbie Ockey, EMLS department chair and instructor said. "They have made some changes in how they identify their students and how they steer their students to the placement tests."
While the percentage of students enrolled in the program has dropped over the years, the racial and ethnic diversity have grown by roughly five percent each.
By 2014, 3 percent of all students enrolled in the EMLS program were African-American; 12 percent were white; 37 percent were Asian; 47 percent were Hispanic and 1 percent did not report their racial background.
"It's more than English as a second language, it is English as a third or fourth or sixth [language]," said Patty Van-Vleet, EMLS instructor. "We really have English students that are multi-lingual."
Nhoua Yang, 32, studies social work and moved to the U.S. in 2006 from Laos. While she currently learns English, Yang already speaks two other languages, Hmong and Laotian.
"It's hard," Yang says. "But when I come to [EMLS], the teachers, they understand how I feel."
Sally Potter, EMLS instructor and incoming department chair says help and support for students like Yang comes in many different ways.
"[EMLS] instructors are very connected to the different resources that [we] have here on campus," Potter says. "We have embedded tutors and those are an extra helper for the students that they can go to and get extra help that they need."
Generation 1.5
Shao Xiong, 24, is studying civil engineering. Like Yang, he believes that learning English is the gateway to a successful career.
Xiong belongs to a group known as "generation 1.5", a term for students born and raised in the U.S. but have parents who do not speak English and therefore did not speak English as their primary language at home.
Ockey says students like Xiong have "a foot in both worlds" — their native culture and language sometimes in conflict with the dominant culture and language in the U.S.
Difficult Transitions
Coulibaly said she had already completed a master's degree back home before convincing her father to allow her to travel to an English-speaking country. She first went to Ghana, an English speaking West African country, and spent six months learning English before returning home.
"I was just learning English and preparing myself to come [to the U.S.]," Coulibaly said.
Upon arriving in the U.S., Coulibaly said she was overcome by a feeling of confusion and desperation; this followed her wherever she went and she felt lost. Despite having some knowledge of English, she could not make sense of what people said to her.
"I wasn't able to [understand] a word, and I was confused," she said.
She battled her conflicting feelings, and kept asking herself if she could cope with the culture shock.
Coulibaly's experiences and stories were echoed by the other international students. They all described feeling a deep sense of loss and isolation after getting to the U.S. Those that had acquired some English said that they found American English to be different and harder to grasp.
For Xiong, being part of the Generation 1.5 was also very difficult. "You learn a lot of English, but when you go home, you speak your language," he said, "so whatever you are learning, you are not really putting it to use."
Finding Ways to Adapt to America
For Coulibaly, her turning point came during a phone conversation with her father. She said he was very supportive, which gave her strength to move forward. That strength led her to FCC — an institution highly recommended by her father.
Xiong said that the warm classroom atmosphere makes learning easier and that being part of the EMLS program has advanced his knowledge and confidence.
"You see a lot of different people that are your level and they have the same struggles like you," Xiong said. "[We] help each other learn."
Instructor Potter said the courses in the EMLS program cover the same material, except with a greater helping hand, and, once completed, students move onto higher courses in the same manner as other students on campus.
"Students can get through classes in a more accelerated fashion if they choose to and if that works for them," Ockey said. "We offer all those formats just as [higher courses] do."
EMLS courses even extend as far as to the Fresno Adult School, where two courses are offered to students who may not yet feel comfortable in the college environment.
Potter said this practice has been going on for about three semesters and is an effort by the department to help students at the adult school make a "seamless" transition.
She said, "Our goal is that they will make a transition to [FCC], into our program and into our campus and then successfully go on and complete their education."
Coulibaly said, "I want to go back in my country and bring to my people what I learned here."
About the Contributor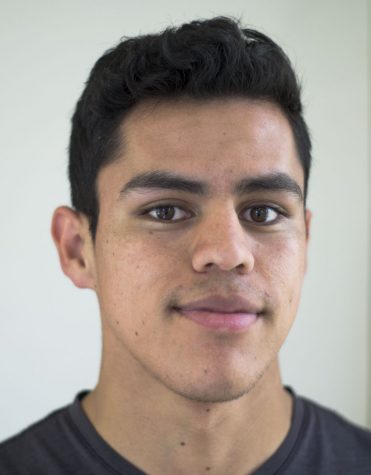 Cresencio Rodriguez, Editor-in-Chief
Cresencio Rodriguez-Delgado has led the Rampage for four semesters as the Editor in Chief. Cresencio joined the Rampage on January 12, 2014 and has reported...