Committee Addresses Aging Campus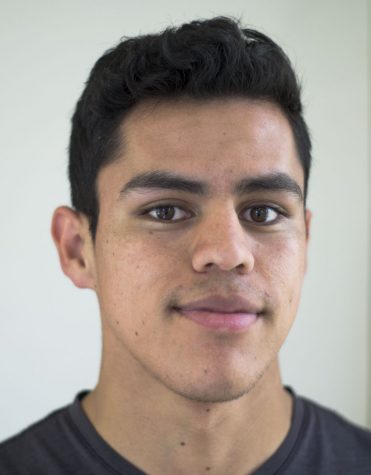 More stories from Cresencio Rodriguez
Fresno City College buildings have fallen into disrepair.
Sizeable patches of paint are missing from classroom walls, some for many years.
Many of the facilities on campus are in so much need of repair that they pose a danger to students.
It is so much of a concern that Cheryl Sullivan, interim president of the college, gathered a group to conduct a walk-through of the many facilities around campus. Sullivan is also concerned about meeting accreditation standards.
"One of the accreditation standards is, 'how do you evaluate the space, and make sure that everything is okay?'," Sullivan, in her second year as a member of the college facilities, committee said.
Sullivan says that a fix is coming to FCC soon, starting with the remodeling of at least 10 faculty offices, beginning in May.
"It became very apparent that we had not kept up with faculty offices," said Sullivan, citing some faculty offices with carpets installed in the 1970s.
Sullivan says it takes the facilities committee nearly eight months to complete a walk-through of the whole campus each year, with about three spaces left to look at this year.
Using a scale of one to five, Sullivan says the walk-through inspects everything, from flooring to paint. Each room likewise each building is ranked and given different priorities depending on the needs of each space.
Seth Yates, chair of the committee, said he is well aware of the poor conditions and dated infrastructure on campus.
"I think half of the buildings on campus are not in a state of repair that we would like them to be," he said.
But Yates says the discussion of how to better deal with the aged campus should not fall solely on the committee, but rather, on students, faculty and the community who should contribute to the discussions on what needs to be done.
Yates said that is why the committee held four forums last year in which they hoped would bring students, faculty and community members together to discuss their main concerns regarding campus infrastructure.
Those efforts proved to be unsuccessful as the forums were poorly attended, Yates said.
"It was really disappointing because, we are really trying to do the best for the campus," Yates said. "I can't know of every issue on every building and nor can certain people on the committee."
Yates also said that the facilities committee can only make recommendations on what they think should be fixed, but that the committee has no authority to enforce anything.
"We are not a decision-making body," Yates said. "We are only [a recommendation body]."
He said that sometimes, repairs on campus can take years to accomplish due to many factors — most important of which is the lack of funding.
"If we recomend something, if there is no money, you can't do it," Yates said.
In addition to lack of funding, the facilities situation is exacerbated by a shortage of manpower, especially custodians.
"We are short staffed right now," said Ernie Martinez, head custodian.
Martinez says that since the opening of the Old Administration Building, additional custodians were required to maintain it. This made way for an even greater shortage of custodians according to Martinez. Consequently, the current custodians began practicing what Martinez calls "team cleaning".
Martinez said this approach makes for better cleaning of classrooms and other spaces and has led to substantial improvements in and out of the buildings.
This means that "[a custodian] has two people to do the same amount of time but now you have two [custodians] doing those man hours so it kind of doubles the man hours," Martinez said.
The Language Arts building has been subject to numerous complaints according to Sullivan and according to Martinez, has improved since the beginning of the "team-cleaning".
About the Contributor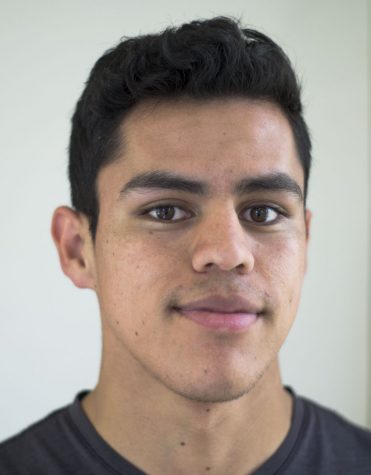 Cresencio Rodriguez, Editor-in-Chief
Cresencio Rodriguez-Delgado has led the Rampage for four semesters as the Editor in Chief. Cresencio joined the Rampage on January 12, 2014 and has reported...