Trustee Under Fire
Hang on for a minute...we're trying to find some more stories you might like.
State Center Community College District Board of Trustee voted on Oct. 7 to investigate allegations of misconduct against Trustee Eric Payne during its meeting at the Madera Community College Center.
Five of the trustees voted to appoint a committee look into the accusations detailed in a Sept. 26 memorandum by SCCCD Chancellor Bill Stewart. Payne voted against proceeding with the investigation while Trustee John Leal abstained.
Trustees Nishanaka, Leal and Caglia all expressed interest in being a part of the ad hoc committee, tasked with investigating Payne.
"At the meeting the board took action," Ruiz said. "They have the option to bring in an outside investigator to help with that process, and I believe that that is what they will do."
According to an Oct. 7 story in the Fresno Bee, Payne compared the allegations against him to the assassination of Martin Luther King, Jr. in a "long, heated" statement.
The Bee also reported that  Payne described himself as a "young man of color" whose "character is being assassinated in the public square." Payne also said the allegations amounted to a "witch hunt" because he exercised his free speech and asked tough questions.
Payne asked the other trustees to "reject this 'racist, ageist and retaliatory and backwards effort'" against him, according to the bill.
The allegations against Payne were brought to the board's attention by Chancellor Bill Stewart, who originally led the investigation since May 1, 2014.
They include inappropriately pressuring the Reedley College president and dean of instruction to choose Payne's preferred candidate for a faculty coordinator position; plagiarizing an opinion article in the Fresno Bee which they have since removed from their site; misusing a disability vehicle placard in August 2013; requesting a college administrator to help him solicit funds, and contacting the college accrediting body to make "misleading and baseless" reports of potential accreditation concerns.
In a memo dated May 1, 2014 and addressed to Patrick Patterson, president of the board of trustees, Diane Clerou, associate vice chancellor for human resources and Gregory Taylor, general counsel detailed a litany of accusations against Payne from district employees .
The letter mentioned three instances of Payne contacting "non-executive administrators" and "attempted to direct or influence their work."  Payne is accused of "rude and threatening" behavior by the chancellor's office staff.
However, the report by Clerou and Taylor concluded that while the conduct raises concerns, there is "no evidence of harassment or discrimination" and that the events "do not constitute violations of the law."
The investigation against Payne however, can only end with a limited number of actions from the Board. According to Board of Trustees policy 2517, if found to have committed the policy violations, they may either release a statement condemning his action, or censure him, which would effectively make it so that he could not do these or any actions similar to these in the future.
"Administration has presented all information relevant to these matters to the board; it believes this information to be accurate and correct," said Lucy Ruiz, SCCCD interim executive director of public & legislative relations.  "It is up to the board of trustees to conduct its investigation and decide what action it will take."
Trustee Payne cannot be reached for comment.
About the Writer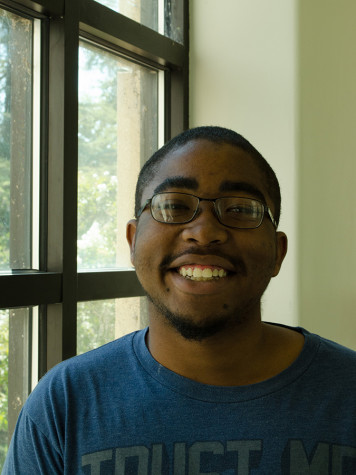 Patrick Forrest, Reporter
Follow @forrestp8
// Patrick is in his fifth semester at Fresno City College and at the Rampage. He was born Feb. 5, 1994 and raised in Chicago his entire...