Associated Student Government Elections' Clock is Ticking, Words From the Vice President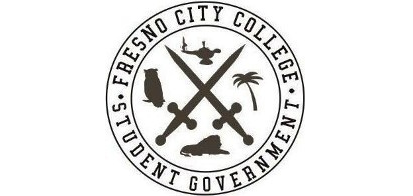 The Fresno City College's Associated Student Government Election is accepting applications from qualified student candidates.
Winning candidates will serve their position from July 1, 2021 and ending June 30, 2022.
Qualified students have many positions to choose from like president, vice president, treasurer, trustee, and multiple positions of senators, but the clock is ticking with a submission deadline of April 9, 2021 at 3 p.m.
Holly Curtis, student commissioner for the ASG, verifies all applicants are qualified and the rules are followed for a smooth election.
According to Curtis, there have already been a handful of students who have turned in their submissions, which is much more compared to last year when there were no submissions for presidency.
Students who meet the following requirements are encouraged to run.
Applicants must be currently enrolled with a minimum of six units and carry a cumulative GPA of 2.0 to qualify. 
Upon meeting qualifications and successfully completing the application the student will then be an official candidate.
Students looking to socialize or want to see changes made to FCC are encouraged to join the ASG.
Although meetings are all virtual, Curtis said it is a good way to build relationships, friendships, and experience. 
"It's definitely worth trying for it. I mean, that is how we all adapt. It's so much more than we can imagine," she said.
After the April 9 candidate petition deadline, running candidates are required to attend a mandatory candidate orientation from on April 13 from 1 – 2 p.m.
The orientation covers the rules and guidelines of campaigning, according to Curtis.
Running candidates will then be given the opportunity to provide them with a short campaign video.
ASG Vice President Getsemani Rios has been with the ASG since fall 2020. 
Initially, Rios had doubts in getting the vice president position because campaigning was difficult due to the pandemic making everything virtual, she said.
However, she felt a sense of relief when elected as the ASG Vice President.
"It's an empowering position to be a member of ASG," Rios said.
As vice president, Rios assists ASG President Yatzari Victoria and takes over any tasks the president can not, due to their class schedule.
Rios has specific tasks such as sitting in on committees and attending the virtual lunch hours.
In addition, Rios has participated in the groundbreaking event for the FCC's new parking lot structure and sat in on forum halls.
"It was such an astonishing feeling to participate in these events," she said. "It's such a joyful experience because a girl like me never imagined to be in this position."
The newly elected vice president would take on the responsibilities of sitting in on meetings, committees and activities.
Elected ASG candidates are able to be in a meeting from anywhere that has Wi-Fi which makes it convenient for students with a busy schedule.
For Rios, the importance of the vice president is being able to voice her fellow classmates' opinions through voting on bills and signing on them.
Unlike the ASG president, the vice president can vote on certain things presented before them.
Since ASG is operating mostly virtually due to the pandemic, Rios believes new members will gain better email skills and confidence in speaking to a crowd without physically being in a crowd.
Being a student does not give Rios much pressure because if one ASG member needs time to sit and study the other members help each other out.
"Through friendly competition we come together as one during COVID-19, something I experienced firsthand," Rios said.
ASG wants the campaign more accessible to students and running candidates, according to Curtis. 
Therefore a team will organize the incoming campaign videos based on category and will then be shared on the FCC's student activities YouTube channel by April 26 at the latest.
Voting polls will open from April 27-29 and students are able to vote through the platform called VoteNet.
By April 30, the results for the newly elected winners will be announced, according to Curtis.
Curtis says elected candidates act as a group to advocate FCC's students' voices towards the board of trustees.
 Any issues or concerns students have can voice their opinions to ASG members to see what actions they can take to improve them.
ASG members do have responsibilities such as attending weekly virtual meetings on Tuesdays at 3 p.m. in which they discuss information of what they have established throughout the fiscal week.
In addition, ASG members attend any virtual events among students, as well as engage in Ram Pantry events, virtual clubs and student activities.
The elected ASG Trustee and Student Representative attends all SCCCD Board of Trustees meetings and submit reports at each Student Senate meeting, according to Curtis.
"They're [the members of ASG] just working super hard and we want to see more engagement," Curtis said.
Students interested in running for ASG, can find more information here.