Equity Plan Increases Access for Disadvantaged Students
The deadline for Fresno City College's student equity plan has been moved from the third week of October to January, according to Tony Cantu, president of the college. The plan is now being reviewed by a subcommittee.
Cantu said the plan includes strategies for student success, quality and access — the areas the college will work on to improve student success and retention rates.
"The student equity plan has to do with access," Cantu said. "It has to do with students transitioning from ESL and basic skills, and then it has to do with certificate and degree completion."
State Center Community College District Interim Chancellor, Bill Stewart, said that all the campus sites within the district — FCC, Clovis Community College, Reedley College and the Madera Center — will all be producing equity plans.
Stewart said that specialized programs at the district's campuses also help in bridging the success gap between different groups of students and that every student deserves to be helped.
The California Community Colleges Board of Governors adopted a student equity policy, in 1992, in order to ensure that groups that are historically underrepresented in higher education have an equal opportunity in access, success and transfer.
Perry Angle, director of the TRIO Program at FCC, said he believes that the student equity plan is very important because of the diverse backgrounds from which many students come.
Angle said students who are undocumented or come from low-income or minority backgrounds are at a much higher disadvantage when it comes to access.
"To understand student equity, you must be familiar with the various forms of inequity," Angle said, "our program targets socioeconomic inequity; simply put, low-income students have more barriers to overcome than more fortunate students."
Angle said that the chance of these students staying in college, or graduating, is much higher when they do have a support system in place. He said, due to the strong relationship between students and TRIO faculty, students are comfortable seeking help when they need it most.
"When they are just about on the brink of dropping out, they come to us first," Angle said.
Mayflower Moua, a former student in the United Southeast Asian-Americans Program said being in such a  program helped her meet her academic goals.
"Being surrounded with [other Southeast Asian-American students] is indeed helpful because you're all doing the same work," Moua said. "And you're all from the same background somewhat, so you kind of understand what's going on."
Victor Yang, instructor and coordinator of USEAA, said that for students in the program it is the bridge between community college and a four year school. He said Asian-American students often do not have a strong support system at home due to their background.
"Many of their parents are not [college graduates], so when you talk about choosing a major and they don't have anyone to model after, it would be difficult," Yang said.
Yang hopes that the services offered by the program help integrate students in a different level where they will make better informed decisions.
May Vang, a counselor and instructor for USEAA, said that students in the program take English 125 and 126 in a cohort, along with a counseling 53 course. She said while the students still learn the same rigorous content of the type of class, they do so in a more interesting way.
"It gives them the opportunity to learn about their own history, identify with it and meet the rigorous content of what it takes to finish college," Vang said, "but in literature that they're interested and familiar with."
The SCCCD chancellor said, he believes the colleges should reflect the communities as far as equity and assured that students will begin to see a real difference soon.
"Next fall, you ought to see a real difference and a real measurable difference," Stewart said, "and we ought to be held accountable to do that."
Stewart said that students who are not receiving the support that many others receive often feel discouraged and many times end up quitting college.
"It's really hard for them to stick around, people just don't," Stewart said.  "And then all of a sudden, they're gone, and we have another statistic."
About the Writer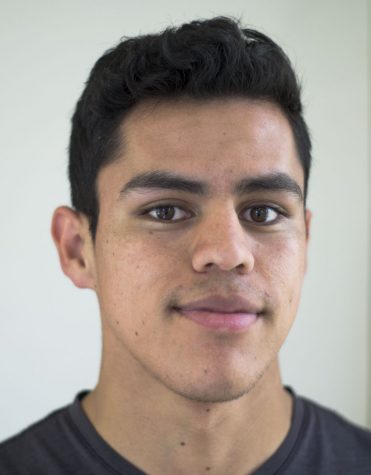 Cresencio Rodriguez, Editor-in-Chief
Cresencio Rodriguez-Delgado has led the Rampage for four semesters as the Editor in Chief. Cresencio joined the Rampage on January 12, 2014 and has reported...