District Unsure about Four Year Degree Offerings
State Center Community College District has not determined if it will participate in the pilot program allowing community colleges to offer bachelor degrees.
Interim Chancellor, Bill Stewart, says that the applications and interest forms will not be out for another two months, and at that time, "we will take a look at it and determine."
Stewart said that a baccalaureate degree program in nursing would be a natural pick for the district, but the nursing baccalaureate degree program at Fresno State would make it difficult for that program to be offered at Fresno City College.
"The bill [SB 850] kind of specifically precludes you from offering anything that [other universities] offer," said Stewart.
The pilot program, SB 850, will allow for no more than 15 community college districts in California to offer their very own baccalaureate degree.
"Community colleges can help fill the gaps in our higher education system by granting baccalaureate degrees in a limited number of areas in order to meet a growing demand for a skilled workforce."
The bill signed into law on Sept. 28, 2014 by Gov. Jerry Brown contains language about allowing community colleges to "produce more professionals in health, biotechnology, public safety and other needed fields."
Fresno City College President, Tony Cantu says there would be no English or history degrees offered.
"It doesn't mean degrees in English or history or any of that," Cantu said, "It's not a matter of doing degrees that are already offered by the local CSU; they're called applied bachelor's degrees."
Cantu said the college and the district are currently exploring their options and analyzing the cost, need and staffing aspects of taking part in this program.
Any district taking part in the program, according to the bill, should "have expertise, resources and student interest to offer a quality baccalaureate degree in the chosen field of study."
The bill also states that districts taking part in the program would offer a baccalaureate degree in a subject area with unmet workforce needs in the local community or region of the district.
The baccalaureate degree pilot program instruction will commence at the beginning of the 2017-18 school year and would require students to complete their degree by the 2022-23 school year.
Existing law requires community colleges in the state to offer instruction through the second year of college and to grant associate or transfer degrees.
This new bill  would allow for community colleges, in consultation with California State University and University of California, to establish one baccalaureate degree.
"It's going to be difficult for us because we have [a university] right in our backyard," said Kathy Bonilla, public information officer at FCC.
The reason for consulting with the CSUs and UCs, is so that the curricula of the baccalaureate degree program that is chosen by any district is not similar to those already offered at a university, according to the bill.
Fresno State offers many bachelor degrees which makes it difficult for any other type of bachelor degree to be offered at FCC and still stay within the guidelines of SB 850.
Twenty one states already allow their community colleges to offer baccalaureate degrees.
About the Writer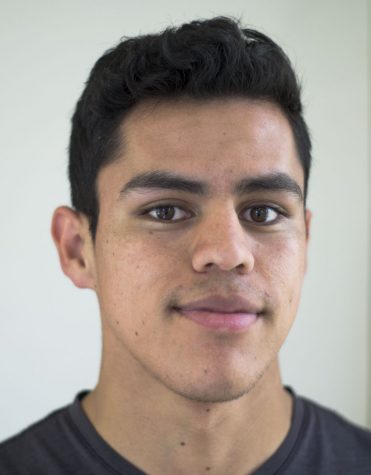 Cresencio Rodriguez, Editor-in-Chief
Cresencio Rodriguez-Delgado has led the Rampage for four semesters as the Editor in Chief. Cresencio joined the Rampage on January 12, 2014 and has reported...