Associated Student Government sets semester goals!
The Associated Student Government of Fresno City College has plans to make the 2014 fall semester in to one of many accomplishments. Under the new leadership of president Daniel Melchor the ASG is looking to create a more "vibrant" campus and helping student succeed in many different ways.
At last semester's ASG election candidate's forum, on May 8, 2014, Melchor stated that he planned to add more discounts for the Associated Student Body card.
"A lot of people who come here do it to save money," said Melchor. "So why shouldn't you be able to [save money] at school and on your stomach."
An ASB card cost $5 per semester and allows students many discount at school events and local merchants.
Melchor added that he is trying to get make more information available to students making the transfer process more clear for students. Also stating that the information is important and students should have easy access to.
"What's really important is, are people able to get a diploma from here?" said Melchor. "Is a graduation rate staying up and is our transfer rate staying up. That is success."
A majority of college campus' are smoke-free or have designated smoking areas, and after being been discussed and rumored for multiple years, according to Melchor, the designated smoking areas are currently operational.
"It's good to know that something that has been in the process for a while is finally happening," said Daniel Melchor current Associated Student Government president. "It feels good to have finally gotten that done."
While there has not currently been any policy for a repercussion for not smoking in the designated smoking areas, students are being urged to enforce the rules on the fellow classmates.
"We need everyone to enforce the designated smoking areas," said Executive Vice President, Jacob Page. "When you see someone smoking around campus you should ask them, 'hey, why aren't you in the designated smoking area?'"
The designated smoking areas have been placed on the West lawn of the Old Administration Building, between the Library and the Student Services building and on both sides of Ratcliffe Stadium among others.
About the Writer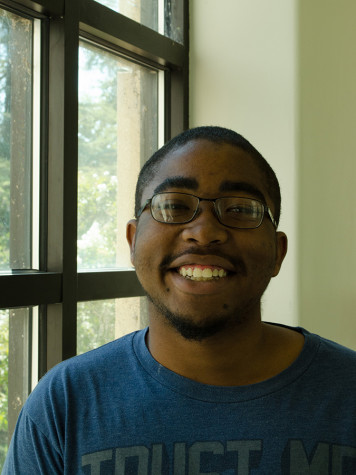 Patrick Forrest, Reporter
Follow @forrestp8
// Patrick is in his fifth semester at Fresno City College and at the Rampage. He was born Feb. 5, 1994 and raised in Chicago his entire...