'Knives Out' Modernizes Mystery
Story By: John Bruce, Entertainment Editor
November 24, 2019
"Knives Out" was able to do what no other recent whodunnit film has been able to do: be good.
Many of the other mystery films of the decade are worth the praise they received. Late 2015's "The Hateful Eight" invoked much of Agatha Christie's spirit, but tripped and ultimately fell over its premise. Last year's "Bad Times at the El Royale" tried to do too much at once and fell victim to the all-too-familiar trouble of running extremely long.
Director Rian Johnson was able to infuse much more of the trademark Christie style than even 2017's "Murder on the Orient Express," a cinema adaptation of her own work.
Instead of trying to be something it's not, "Knives Out" opts to be a wholly modern work rooted in the present while very much calling back to the works preceding it.
Similar to golden age detective novels, the movie was highly reliant on its stellar ensemble cast. It was definitely a movie for its actors to shed roles and grow into the fabulously written characters.
Chris Evans truly molts his Captain America mask and takes on a more serious role that calls back to the mischievousness of his old roles, namely Johnny Storm from "Fantastic Four" and Lucas Lee from "Scott Pilgrim vs. the World."
Similarly, Daniel Craig sloughs off the bravado of James Bond for a goofy and vaguely Southern (South Carolina, maybe?) detective Benoit Blanc. Don Johnson, interestingly enough in a cop mystery, does not play an inspector this time around.
A problem the movie had is that it misuses actors left, right and center. Frank Oz is not a prominent character and is instead thrust to a bit piece of maybe 10 minutes. Lakeith Stanfield plays the straight man to Blanc's comic relief when anyone could perform in that role. Katherine Langford does not stand out and unsurprisingly falls very flat.
Despite the second-rate casting, Johnson's writing picks up early and keeps trucking along. The 130 minute runtime flashes by because every twist and turn is plot relevant. Indeed, it wastes no time revealing its characters and advancing the plot in an efficient use of writing.
Essentially, each child or child-in-law of the great murder mystery author Harlan Thrombey is about to be exposed or wants something from the old man during his 85th birthday. The next day, he winds up dead with a slit throat in his study.
But that's nothing the audience does not learn in the first 20 minutes. What keeps everything going are the constant reveals. Johnson skillfully writes details that fade to the back, but easily become more prominent and just when it seems easily solvable, another complication is thrown in the mix.
"Knives Out" subverts expectations, but in a way that doesn't ruin the integrity of the script. Throughout the movie, it keeps the audience guessing as to whether or not they can trust the insider-knowledge they've been given.
Johnson is not afraid to use humor and even the grand ending is a reward for the audience after being led through a maze of cutthroat antics. One character easily written off early as the comic relief becomes crucial to the sobering second half.
This movie is for those driven by plot, intrigue and strong characters and it is a complex yet simultaneously simple story that tricks the audience into thinking they knew the answer the whole time.
"Knives Out" premieres on Nov. 27, 2019 and stars Daniel Craig, Chris Evans, Ana de Armas and Christopher Plummer.
About the Writer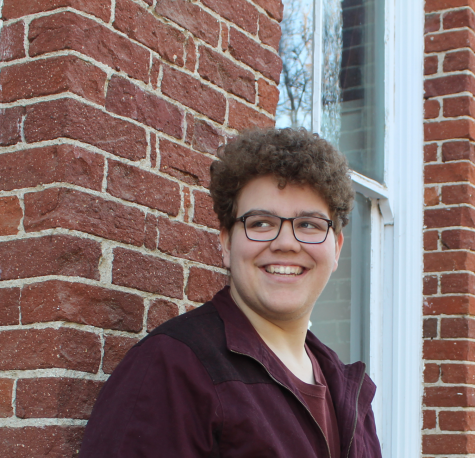 John Bruce, Entertainment Editor
John Bruce is a 19-year-old communications major writing for the Rampage as Entertainment editor. He was born and raised in Visalia, but recently moved...