'Sisterhood' Brags Victory Over Women's Issues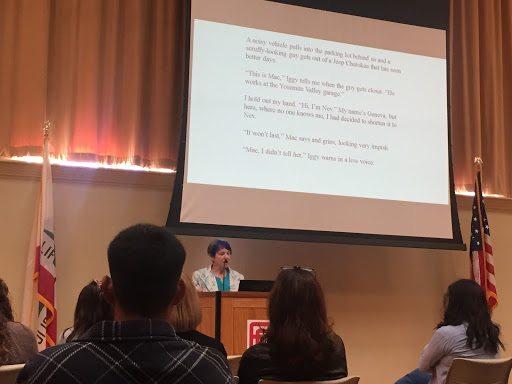 "The Language of the Brag: Celebration of Women Writers" is a platform used every Women's History Month, for women to recite their work or the work of women who have impacted their lives. March 21 proved no different as women and men alike–both students and staff–lined the walls of OAB 251.
Some women used visuals such as PowerPoint to tell stories that awakened the feminist inside them. Kerry Ybarra, Marisol Baca, Laurel Doud, Alana Reed, and Michelle Patton were among those that read.
The event was hosted by Patton, English professor at Fresno City College, in partnership with Linda DeKruif, the program director of Women's studies on campus. The event gave them a voice during a month where triumphant and influential women throughout history are highlighted, whom are most often overlooked in a patriarchal society.
Many of the readings reminded the audience that women do not fit into one specific mold. They are not all prude, quiet, reserved, pushovers, only to be utilized as a means for procreation and expected to take a back seat to men in society.
Ybarra, a Philosophy professor at FCC, read a poem called "A Mother's Son," a beautiful yet heartbreaking piece about a former student of hers who died. The poem describes the student, how she interacted with him and the time his mother went to visit her after his death looking for anything her son left behind.
Baca, an English professor at FCC, read two poems. "The Horno" about an horno, the Spanish term for oven, that her father made for her family in New Mexico out of adobe. She reminisced about the time she fell asleep in the horno as a child and memories surrounding it.
"Sarcophagi in Glass Houses," Baca's other poem, describes how chili is made and mentioned an art installation she once came across in New York that reminded her of the chile her mom and grandma would make.
A librarian at FCC, Daud read experts from a novel she wrote about Yosemite. After writing stories based in New York, Washington, and Berlin, Daud decided to write a story closer to home.
One excerpt by Reed detailed this perfectly, "…hope to try my hand at safer men. I know what I'm about, I say. I know when to fuck and when to fight…"
Reed went on to read a piece from her work "The Phoenix." She recited, "…I am a monster. I am a lonely flaming angel. More than before, I am disdained. Best of all, I am original…"
Patton gave the audience an intimate look into the dynamics between herself and her own mother, who suffers from dementia, in a poem which embodied what the unwavering strength women have as the backbone of the family, and gave the notion of what homage looks like coming selflessly from one generation of woman to her predecessor.
"Things My Mother Tells Me"
You were always cold, always
Shivering after a bath, after swimming.
And it means I know you. She makes me
wear her sweater, and I know I will find
old tissues and mints in the pocket because
I know her. Because I came so late in her life,
she enjoyed me the most, she says,
holding a gift, a fuzzy pair of slippers
I bought her at the drugstore,
she says it like a secret, and a gift in return.
And every gift must be returned, matched
To the gift given. When I was little
And asked if I could buy a birthday gift
For a friend–What did she get you? Nothing.
When I pick her up from the home
Every Sunday to take her to dinner–
I'll take you to a fancy restaurant next time.
When I sit with her in the dining room
At Belmar Villa, I'm so glad God gave you to me,
When I tell her she has food on her face-
Give me your napkin. And when I frown—
Who cares? I made you. I guess it's only fair
I am the daughter who takes care of her,
I took the longest to show up, and then,
gave her such trouble, 18 hours of labor!
I told the nurse it's warm in there, that's why
She don't want to come out, and she means
I've known you since before you knew yourself.
About the Contributors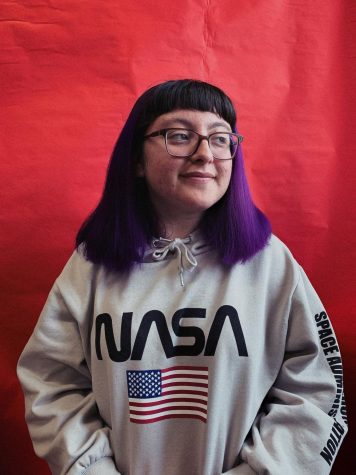 Emily Perez, Reporter
Emily Perez is an 18-year-old freshman at Fresno City College. Perez is a journalism major, who hopes to transfer to Fresno State. Still a bit unsure about...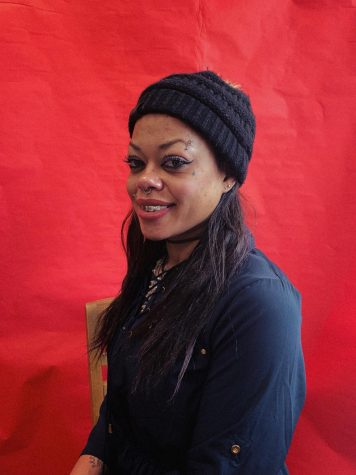 Tamika Rey, News Editor & Business Manager
Tamika Angie Rey is a 32-year-old second year college student who is striving to become a professional journalist. She is currently majoring in journalism...