Foster Youth Provided Hopes for Their Educational Future Through NextUp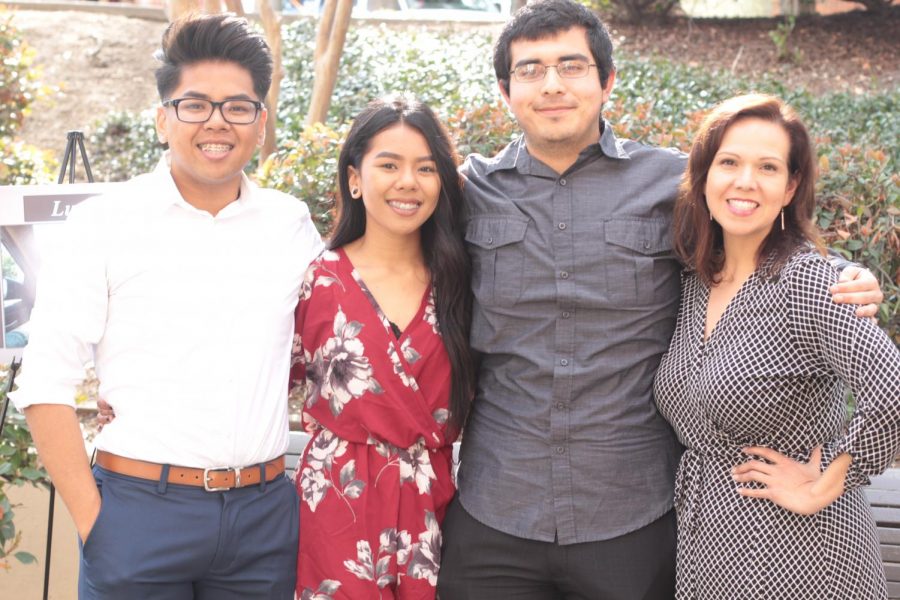 Extended Opportunity Programs and Services debuted, "NextUp Photo Voice Project: Through Our Eyes," on Thursday, March 21 from 3:30 p.m. until 4:30 p.m. in ST 103.
NextUp is a support service that provides current or former foster youth in the EOPS program with resources to succeed academically.
Veronica Salmeron-Sosa, MSW and NextUP coordinator and counselor of the EOPS program, said the program is for current or former foster youth. Salmeron-Sosa said that students Paul Areyen and siblings Smoky and Soukii Rith have worked on the project for a year.
Salmerson-Sosa said that all three were in foster care on or after the age of 16. "So they emancipated or transitioned out of foster care as young adults so many of them don't have connections to people that can help them navigate the college system," she said.
As a result, they often lack the resources and support to attend college, Salmerson-Sosa said.
The program began as a grant from the state, which then became a line item on the budget, "Which means that it won't go away," she said. "It's possible it could go away, but there is a funding stream specifically for this program."
A variety of campuses throughout California have the NextUp program, including Reedley, Clovis, Oakhurst and Madera, according to Salmerson-Sosa.
Nine photos were showcased, each taken by the three students. The event intended to highlight NextUp, according to Salmerson-Sosa.
"It is three students who put together a lot of time and energy to take pictures of their college experience here on campus and off campus," she said. "They are like any other student, they just have particular challenges that they need to get through. So it was their way of communicating this through the field of art and also the written word."
Salmeron-Sosa chose the students because of their ability to relate directly to other foster youth in an interpersonal, peer-to-peer way. "When I had these three individuals do that for free, over and over, it was so easy when that funding came to say that, 'You are the three and you're going to have to do something that you're already doing.'"
"I would say that I didn't twist their arm but I think that maybe I did," Salmerson-Sosa said, "But they were very willing to engage in this project," she said. It was initially difficult to find individuals as dedicated.
Paul Areyen
Areyen stopped being a ward of the state at 18. For several years his grandmother was taking care of him. He is majoring in nursing and has applied to the nursing program this February at State.
"I'm very excited to get in. I also picked up an account minor so that way if I wanted to become an MD I would already have those pre-reqs."
He participated in NextUp fall of 2016 through last semester, then he got hired on as a peer mentor. "When I transferred to state I became a tutor at the tutoring center for math and biology also tutoring EOPS," he said. Areyen's primary contribution to NextUp is the photo project.
The photo project centered on the concept of identity, and the multiple roles that an individual can play in life, according to Areyen. "For instance me– I'm a husband, I'm a grandson, I'm a peer mentor; I was a soldier, I was a student."
Some challenges he shared with the project was having to rewrite the text with the images because what it's supposed to be is not context it's supposed to tell more of what's unseen in the story.
Salmerson-Sosa asked how he chose the pictures. "Eenie, meenie, minie mo," he replied. The audience laughed. "I chose the pictures that let me live in the moment a little more. I chose images that were more of my identity than anyone else's," Areyen said, more seriously.
"The reason I would suggest Photo Voice is because a big problem with youth in foster care is they don't have that sense of belonging and you need that sense of belonging to develop a sense of identity and if you don't have that sense of identity then statistics happen," he said.
Soukii Rith
Soukii Rith, 20, went into the system when she was 16. She was only in it for about six months along with her brother. She's majoring in social work and her next step in education is to either transfer to Fresno Pacific University or Stanislaus State University.
Soukii Rith has been involved with NextUp since she began her education at FCC. "My brother actually started his first semester a year before me so when he was in college I wasn't in college. I was lost. I was only working. I figured college just wasn't for me and he helped me to realize it was for me," Soukii Rith said.
She said her brother helped her to get into EOPS, then she started working with Veronica. "She helped me to get into this position almost immediately." Soukii Rith has a passion for working with foster youth and she's been a part of it for three semesters.
One of the best takeaways for Soukii Rith was, "Just being able to channel my creative energy. I don't have socials and I know a lot of people use that to express their creativity. So for me it's just work, school and time with friends and it was a way for me to express myself without being online."
One challenge for her was to, "Find a subject that was loud enough for me to portray my message in the photo and picking the picture that was most aesthetically pleasing."
"There's a big misconception about foster youth. Many people think they go back to what got them in the system in the first place. This project highlights the success of foster youth. And it can do other things as well," Soukii Rith said.
Smoky Rith
"When I was born I came out a fat baby and it reminded my sister of Smokey the Bear," Smoky Rith said of the origins of his middle name. He is 22 years old and left the system at 18 because he aged out.
"I am currently majoring in biology but I'm probably going to change it to psychology. Bio's a tough major but as of right now it's up in the air. I plan on attending Fresno State," Smoky Rith said. While he's open to other colleges, Fresno State is priority one, and he wants to get into med school.
Smoky Rith's involvement with NextUp has been as a peer mentor. He and Areyen were actually the first two peer mentors. Then his sister came along. Now he's a student ambassador.
"I like making a mark, and the fact that I can make a mark within this program– it was a project opportunity and I had to take it," Smoky Rith said.
"When we [Soukii and I] were in the system, we were separated and we kind of lost connection there, so this photo project made us come together and have a closer relationship as brother and sister, and this is our dad," Smoky Rith said as he pointed to Paul, which everyone found comical.
Salmerson-Sosa asked the three student what they would want the audience to take from this project.
"It's just a perspective. We're three individuals. We're the exception, we're not the norm. And so take what you can from why we're the exceptions. That would be good," said Areyen.
"Think about what your own story is," Soukii Rith said. "Not all foster care experiences are the same and not all of them are bad." She said her experience wasn't terrible; it had a smooth transition both into and out of it.
"Even though I was removed from my parents, I took away life skills that I didn't have prior to being in the system and Photo Voice and Veronica really did make me realize that," she said.
One audience member, also a foster youth had nothing but good things to say about her peer mentors. "I've been having a very tough time coming to college and ever since Soukii came in having that reminder like going to the cafeteria and seeing her around school, you know she's been there for me."
Another audience member even asked if the photos were for sale and suggested Smoky Rith change his major to a Neuro-Psychiatrist and said all three would have a practice together.
"And she's going to be your first patient!" Salmerson-Sosa joked. An eruption of laughter from the crowd followed.
"I think that developing the project was awesome, but I think that the camaraderie that these three have developed together: that for me is the best part," Salmeron-Sosa said.
About the Contributor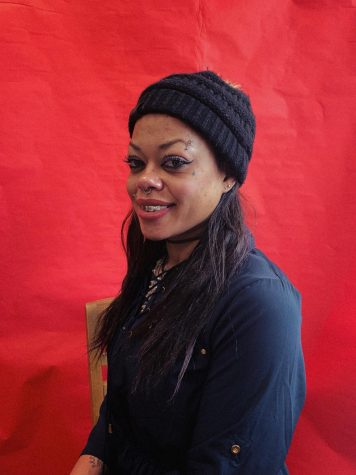 Tamika Rey, News Editor & Business Manager
Tamika Angie Rey is a 32-year-old second year college student who is striving to become a professional journalist. She is currently majoring in journalism...