FCC and COS Bands Join Musical Forces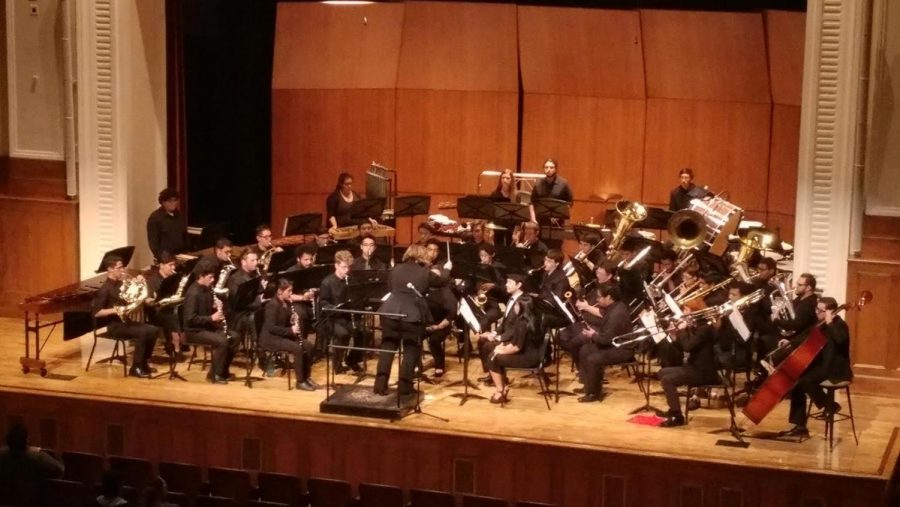 The Fresno City College and College of the Sequoias' instrumental programs joined musical forces in the OAB Auditorium on Oct. 3 in FCC's first performance of the semester.
Under the direction of Michael Tackett, the COS Symphonic Band performed a variety of selections, ranging from the flowing melodic movement of their opening piece "Masque," to the percussive and aggressive changing moods of "Symphony No. 1," by Daniel Bukvich, memorializing the Allied bombing of Dresden in World War II.
"College of Sequoias did so good," Dulce Arrez, horn player and music education major at FCC, said. "They just sound so full and everyone just in sync with each other."
The COS performance ended with "Variants on a Medieval Tune," by Norman Dello Joio and featured the recurrence of the familiar medieval folk song and holiday tune, "Bring a Torch Jeannette Isabella."
"The COS Band was wonderful, and it was an opportunity for our two schools to have a preliminary concert, prior to our more substantial concerts later this month," Elisha Wilson, FCC band director said of the performance.
The FCC band opened its performance with "Full Tilt," a high energy piece by Richard L. Saucedo. The high tempo of the piece, combined with the forte impact points had the audience applauding loudly.
"Yosemite Autumn," by Mark Camphouse combined the familiarity of a California landmark with flowing legato lines performed by horn soloist Veloy Tafoya.
"The horn solo was just on point, and just the sound, tone we made gave me little goosebumps," Arrez commented on the performance of "Yosemite Autumn."
The concert concluded with a performance of "Evocatio," by Brian Balmages. The varying mood of the tune finishing with a full band entrance ended the program with a powerful musical statement bringing the audience to applaud loudly.
"We never had a concert this early, so it helps us push our musical abilities to perfect a set of music in under a certain amount of time," Arrez said about the preparation of FCC's program. "For having a concert this early, we did very well."
Wilson said she was happy to perform in the OAB auditorium. "Performing in the OAB was a particular treat for our ensemble, since the acoustics are so great."
The next concert at FCC "Falling in Love With Music" is at 7:30 p.m. on Oct. 24 at the theater.
About the Contributor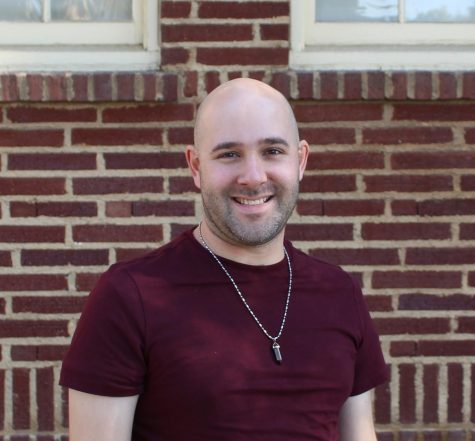 Ben Hensley, Editor-in-Chief
Ben Hensley is a fifth semester journalism student at Fresno City College. Having been with the Rampage for all five semesters, Hensley has progressed...