Art Space Gallery Hosts Xolito Sound System in Art Exhibit
The Art Space Gallery exhibited "Bending Towards the Light of the Sun," with Xolito Sound System, for Art Hop on Thursday, Oct. 5.
Xolito Sound System, a local band, which calls itself "psychedelic cumbia" has been performing at underground community events for two years.
"We do other stuff besides this, some of us are activists, students, and artists, so it's kind of been a word of mouth kind of thing," Chelis, lead singer of the band, said. "If friends of ours have an event, they usually hit us up, and if we are available, we try to show our support."
The group has five members — Chelis on vocals, Ernesto on percussion, Eddie on guitar, Ben on bass, and Rigo on the keys.
Elena Harvey Collins, curator of the Art Space Gallery, said she had heard the band earlier that year at an Art Hop event and was drawn to their sound.
"They seemed really cool and like a good fit for this show," Collins said. "It is a lot about landscape, so I was thinking about the soundscape and what it would be like to think about sound as an object."
Collins said she wanted to have music in the gallery at some point — including a band performance, among other objects such as video, film, and other local artists' work.
"It's sort of a research based show," she said. "It's thinking about some of the legacies that are here, in this area that tell stories about what Fresno is like, like the identity of the city and the region."
The exhibit showcases photographs, documents, old publications, and sculptures from local artists and activist groups.
It has been been the longest lasting show Collins has held for seven weeks, ending on Oct. 11.
About the Writer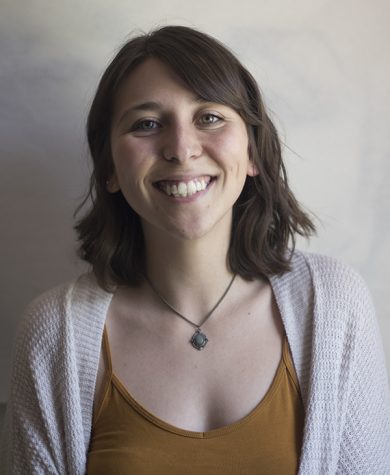 Jo Murrieta, Business Manager
Joanna Rosario Murrieta is 24 years young in pursuit of making a difference in the world with her words. She is currently a Fresno City College student...