Johnny Cash Tribute Band Ram Pantry Benefit Concert Is A Smash
Hang on for a minute...we're trying to find some more stories you might like.
The Only Cash Tribute Band performed a benefit concert for the Ram Pantry to a packed crowd at the Old Administration Building on the evening of Feb. 3.
Danny Milsap, the founder and leader of the band, has been a fan of Johnny Cash's music ever since he saw the music legend live at a concert in Fresno in 1990.
"Johnny was just a legend. He believed in God, family and family morals," Milsap said. "He sang for the prisoners, poor people and so forth."
Milsap formed The Only Cash Tribute Band due to his love for Cash's extensive library of country music hits and serves as the group's lead vocalist.
Milsap is joined by bassist Mike Gentry, guitarist Stephen Bernd and drummer Edward Fritz.
During their benefit concert, the group performed numerous Cash classics including "Ring of Fire" and "I Walk the Line."
For "I Walk the Line," Milsap walked offstage to engage directly with the audience.
"My bandmates and I strive to make sure that the audience is having just as much fun as we are performing," said Milsap.
Out of all the songs performed at the concert, Milsap has a hard time singling out a personal favorite of his.
"It's hard to say which of Johnny's tracks I enjoy performing the most," said Milsap. "I enjoy his extensive work."
Milsap did mention that he resonates with Cash's cover of the Nine Inch Nails song, "Hurt," which the group also performed.
"That song has a good story, especially given that it was one of the last tracks released a few months before he died," said Milsap. " It really resonates with the audience."
The Only Cash Tribute Band often perform for special events, including fundraisers. In regards to this specific concert in which a portion of the proceeds went to the Ram Pantry, Milsap was eager to help this cause.
"This is my local town and I like to support the youth," said Milsap. "It's good to go to the school not hungry, and it's a vital, necessary program that the students are privileged to have."

About the Contributors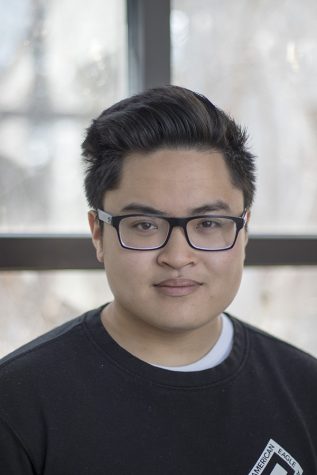 Noah Villaverde, Entertainment Editor
Noah Villaverde is a 21-year-old who currently resides in Fresno, California and is a Mass Communications and Journalism major at Fresno City College. He was born and raised in Fresno and is now serving his third semester with the Rampage and his first as the Arts & Entertainment Editor.
Noah's passions are intertwined within the popular culture. Ever since his adolescent years, he has developed an interest in cinema, television and music. His interests in cinema were first sparked after he watched "The Dark Knight" in 2008 after recovering from a fire that affected his family's home. What started out as a nice distraction for Noah turned into a passion that has followed him to this day.
Before he gained an interest in writing, Noah had a short-lived tenure on YouTube as a movie reviewer a la "At the Movies with Ebert and Roeper." The monopolized nature of YouTube eventually drove Noah away from that spotlight and soon allowed him to focus more on written reviews and quick blogs regarding film, television and comic books. Noah's blog writing eventually landed him a position as a staff writer at the comic book film/television blog Heroic Hollywood.
Besides reporting on popular culture, Noah also enjoys working behind the camera to craft news stories through video as well as editing them together. When not reporting or doing his schoolwork, he enjoys spending time with his family and friends, watching movies on both the big and small screens, playing the saxophone and volunteering as a church youth leader.
Follow Noah on Twitter @noahgreenark_V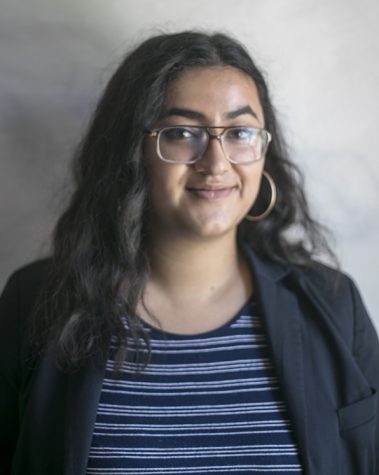 Paulina Rodriguez, Reporter
Paulina Rodríguez is a 21-year-old journalism major attending Fresno City College. She grew up in Chavinda, Michoacán, Mexico and immigrated to the United States when she was 9 years old. She is a queer woman of color, with interests in politics, art, public speaking, music, and poetry.
Paulina attended Sunnyside High where she was a member of the Video Production Academy. It was here where she was first introduced to reporting. This is Paulina's third semester at Fresno City, and first semester as News editor for the Rampage. She studied Molecular Biology and Physiology at CSU Long Beach for three years.
During her junior year of college, she discovered Maya Angelou, and a newfound passion for writing. Paulina aims to diversify her interests, by covering a wide array of topics throughout her time at The Rampage.
Her personal mantra is "I am a human being, nothing human can be alien to me." Paulina decided to pursue a degree in Journalism because she has an insatiable desire to understand the world around her. She plans to transfer to Fresno State to obtain her Bachelor's in Mass Communications and Journalism with an emphasis in multimedia.
Paulina's career aspirations are varied. Her regular attendance at concerts and music festivals has instilled in her a desire to combine her passion of music with journalism. She wants to dabble in radio, public relations, TV, and news. She is interested in learning to create her own content, and having a show of her own one day.
Paulina can be contacted a [email protected]