Art Space Gallery Welcomes CSU Fullerton Professor
Story By: Marco Rosas, Entertainment Editor
November 7, 2017
In Fresno City College's Art Space Gallery, paintings, sculptures and other art works meet the minds of students.
The gallery aims to serve as a forum to provoke thought and emotion in all who step inside. It also served as a forum for artist and Cal State Fullerton professor Rebecca Campbell to display several of her art works on Nov. 3. They will be displayed through Dec. 7.
Campbell also gave an in-depth speech detailing her works and the events in her life that inspired those works in the music and speech building's recital hall.
Some of her work showcased included a collection called "You Are Here" as well as several paintings of Campbell's own father from a series called "The Potato Eaters."
"You Are Here" is a series of portraits she hopes will bring attention to the lack of representation and recognition given to female artists.  Campbell personally knows all of the artists and hopes to one day spread the series across the world.
"The Potato Eaters" however, is a piece that is much closer to home for Campbell, literally, as it is a piece dedicated to her family and upbringing.  One painting from the series is a painting of her father so large that it was actually slightly taller than her actual father.
There were also two new sculptures featured, including "To The One I Love The Best," a series of silk printed family documents of Campbell's.
The piece also featured projected lights from up above that signified the passage of time and a distorted version of Van Halen's "Jump" playing in the gallery, adding a somewhat trance-like tone.  
The tone of the center piece, "My Dear Becky," was a bit more serious. It was four silk printed sheets of a letter written to Campbell by her father, detailing his love for his daughter and his simultaneous disappointment in her.
"It's always best to hear about an artist's work straight from the artist," Art Space Gallery curator, Elena Harvey Collins, said. "It's really fun and you can learn a lot."
According to Collins, Campbell had been in Fresno since Nov. 3, giving critiques and advice to some of FCC's art students.
"She's a teaching artist, she is very happy to talk to students, very generous in that way," Collins said.
Many art students who volunteered in the gallery were able to interact with Campbell closely and help her set up her art.
Campbell gave an hour-long presentation on her inspiration behind her pieces and unique experiences as an artist.  She gave everyone in attendance a peek into her early home life with pictures and stories about her mother, father and other relatives.
Campbell showed attendees a picture of a sculpture she had made that was an oven in a wall filled with books.  She explained it was a piece inspired by her mother and her early initiative to instill education in Campbell by refusing to let the school restrict books to Campbell.
During her presentation, Campbell showed statistics when referring to to her "You Are Here" series.
According to Campbell, only 20 to 30 percent of artists showcased in galleries are women, and only five women made the list of top 100 artists by cumulative auction value between 2011 and 2016.
She also refused to pull punches, showing quotes from president Trump to drive her point further about the scrutiny women face, not only in the art world.
"I want all kinds of people to see my work, I want to hear from all kinds of people," Campbell said. "Showing at a community college, I got to talk to students yesterday and it was so great."
About the Contributors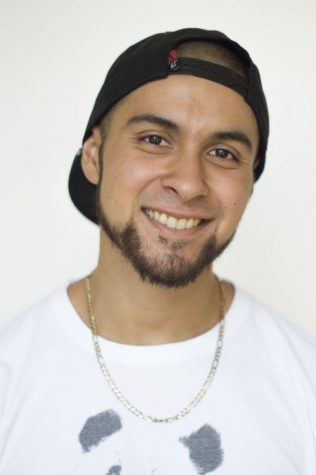 Marco Rosas, A&E Editor
Marco Rosas is a 21 year old Communications Major and third year student at Fresno City College. He is serving as the Fall 2017 Entertainment Editor for...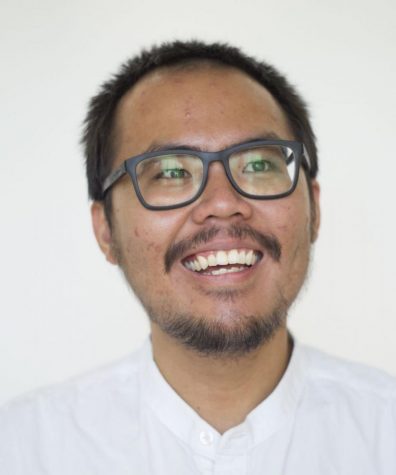 Ram Reyes, Art Director
Ramuel Reyes is a 23-year-old, currently living in Fresno, California. He was born in Lucena City, Philippines. After living five years in the United Arab...