Paul McCartney's Historic Stop Inspires Fresno Fans
More stories from David Chavez
Sir Paul McCartney kicked off his 2016 "One on One" world tour at the Save Mart Center in Fresno, California, leading fans to cheer endlessly throughout the night.
"Good evening Fresno!" McCartney said to the sold-out crowd on April 13. Fans young and old responded with roars and cheers and rounds of applause that seemed to be never ending.
McCartney would give his fans nearly three hours of his vast catalog of music.
"We're gonna play some new ones, old ones, some in-between ones," McCartney told the crowd.
People traveled from all over the state, as far away as San Francisco and Los Angeles, to see the Beatle, who has been gracing the world with his music for over 50 years.
Nineteen-year-old Fresno native Healani Ethen has been a fan since of McCartney and The Beatles since she was 2 and remembers her uncle and grandpa singing and playing the Beatles classic "Yesterday" on guitar.
"It was amazing. I cried several times. It was unreal," Ethen said. "He has inspired me in so many ways."
Throughout the night, McCartney joked with the crowd recalling incidents with other legendary artist such as Jimi Hendrix and Eric Clapton. He also told the story of how the Beatles were the first band to play in Red Square in Russia and when during the visit, the defense minister said that he learned English from listening to the Beatles.
He also paid tribute to his late band mates John Lennon and George Harrison and producer George Martin.
The set list for the night started off with a bang with "A Hard Day's Night". The arena erupted with a wave of applause and screams that could be heard throughout all of Fresno."Maybe I'm Amazed", "Save Us, "Love Me Do", "Blackbird", "Here Today", "Eleanor Rigby","Let it Be", and "Hey Jude" are just a few of the many songs that McCartney played that night.
The show featured a light show and pyrotechnics that provided a somewhat cinematic experience that truly showcased the artistic abilities of everyone involved with bringing a live show to faithful music lovers and concert goers.
After McCartney and his band bowed and left the stage, there was an encore that was as loud as one can imagine and it was more than enough to bring the beloved musician back to the stage. When they returned, the band came out waving flags of the United States, the United Kingdom and of the California State Flag.
The only boo's of the night came when McCarney said "There comes a time when we gotta go home."
Ethen elaborated on why she thinks McCartney is able to draw in so many people and why he is able to inspire millions with his music.
"I'd say his charisma, his love and devotion for his music, fans and family," Ethen added. "He has a very loving and caring personality that shines through in his music, interviews, artwork and philanthropy."
The night certainly felt like a one on one experience with McCartney. He was at times a comedian, a storyteller and a musician all at once. It is a night that Fresno will always remember.
About the Contributors
David Chavez, Reporter
David Chavez is 25 and is in his sixth semester taking classes at Fresno City College. He is a journalism student and he plans to finish with a bachelor's...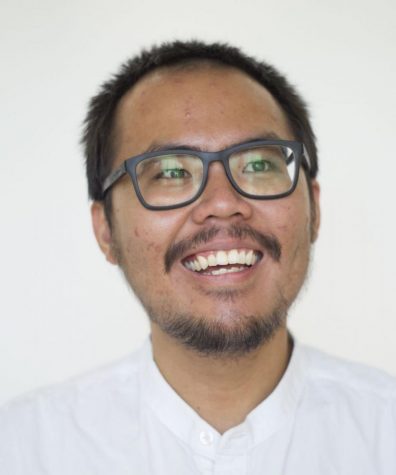 Ram Reyes, Art Director
Ramuel Reyes is a 23-year-old, currently living in Fresno, California. He was born in Lucena City, Philippines. After living five years in the United Arab...