Beneath the Real — Powerful Display of Beauty
Story By: Kathya Castro, Reporter
February 4, 2015
Hang on for a minute...we're trying to find some more stories you might like.
Sculptor Wesley Wright wants to share his love of life with the rest of the world.
"Being alive is a really amazing thing that we should stop to reflect on and try to understand and celebrate," Wright said.
The environmentalist wants to accomplish this through his ceramic sculptures, some of which are currently on display at the Fresno City College's Art Space Gallery. The Wesley Wright exhibition — "Beneath the Real" — ends on Feb. 19.
Wright's exhibit, features various pieces and series of his artwork, notably "Metamorphosis", "Humanity" and a few of his recent work.
He uses a distinct approach and a number of techniques to explore and discover what it is like to live in this time and age.
Overall, Wright does an excellent job of portraying real life situations in a way that captures the audience's attention and creates awareness of the environment. He manages to find beauty in the rugged and in the different, and accomplishes all with humor.
In "Providence of Scarcity" Wright uses stoneware to create a beauty in the sometimes overlooked Rhinoceros, showing that beauty can be found in all things and places.
Wright's art captures an imaginative interpretation of the world. Altogether, "Beneath the Real" is creative and authentic, something not found in many contemporary artists.
Wright attended Humboldt State University where he first gained an interest in ceramics and then acquired a Master of Fine Arts Degree from San Jose State University. He currently has his own studio in Oakland where he produces most of his art.
Wright hopes people connect with his art. "There is a raw motivation to entertain people," he said. "Every person has a desire to be understood and to express themselves."
Additional information on Wright and his work can be found at wesleytwright.com or on his instagram page at @wesleytwrightart.
About the Contributors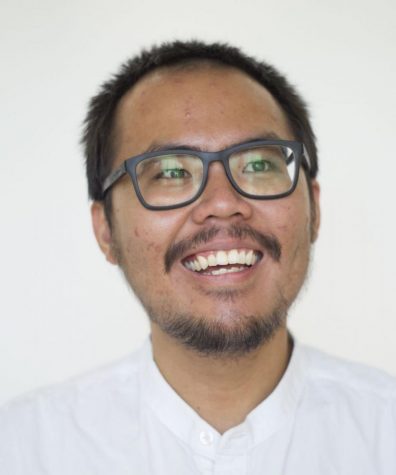 Ram Reyes, Art Director
Ramuel Reyes is a 23-year-old, currently living in Fresno, California. He was born in Lucena City, Philippines. After living five years in the United Arab...