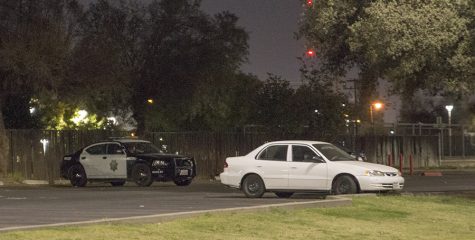 Story By: Ashleigh Panoo, Editor-in-Chief
A woman died after she was found severely injured near Fresno City College in the early morning hours of Feb. 17, said Sgt. Andre Benson with the Fresno Police Department. The unidentified woman was found around 3 a.m. near the intersection...
February 17
Story By: Julease Graham, Reporter
Students attending Fresno City College to pursue education often find the love they never knew they needed. James and Felicia Graham had no idea that FCC would be the beginning of their story. They met a few months into their first semes...
February 7
Story By: Corina Duran, Reporter
Fresno City College honored the start of Black History Month with ceremonies, speeches and music in the Old Administration Building on Feb. 1. The ceremony began with a prayer followed by a welcome speech by the Carole Goldsmith, FCC president...
February 7
Story By: Jorge Rodriguez, Reporter
A panel on health in the OAB Room 251 on Tuesday focused on the physical and mental health of the African American community. Consisting of Dr. Arrie Smith, a clinical psychologist and counselor at FCC, Melissa Knight, a professor of women's...
February 7
Story By: Cheyenne Tex, Reporter
Rain drop, drop top, it's raining and it won't stop, stop. Due to the colder and rainier winter months, some FCC students have been dressing to keep warm and others to keep their feet dry. For some, however,...
February 13
Story By: Marco Rosas, Reporter
"John Wick Chapter 2" blasts into theaters on Friday Feb. 10. The movie sees the title character, retired hitman John Wick, set off on yet another crusade of violence, violence, and more violence. There are several things...
February 13
'Mulan' chosen to perform at theater festival in Arizona
The theater department at Fresno City College is packing their bags and hitting the road this February for the Kennedy Center American Theater...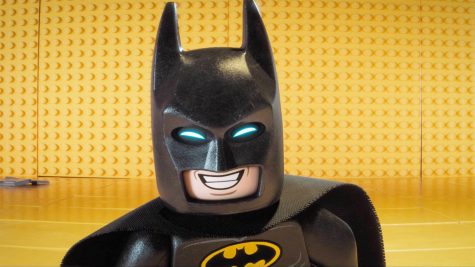 The LEGO Batman Movie Delights
Warner Bros. and Warner Animation Group come together for a spin-off the installment of "The LEGO Movie" in "The LEGO Batman Movie,"...
View All »
Story By: Julease Graham, Reporter
After a hard loss to Merced College on Jan. 28, the Fresno City College men's basketball team made a strong comeback at their home game on Feb. 1. The Rams took on West Hills Coalinga college and won 100-74. The last...
February 7
Story By: Desire Stevenson, Reporter
Spring 2017 Women's Tennis season is finally here, and Chantel Wiggins, head coach of the team, is striving for yet another winning season. The Lady Rams have been the Conference Champions seven times and won the Big 8...
February 7
Zach Savage: New Student, New Talent
Fresno City College freshman Zach Savage says he is privileged to be leading the Men's basketball team in scores this season. He said that...
Rams Suffer Third Loss In A Row
The Rams struggled to find their stride as the Fresno City College Baseball team suffered its third straight loss, 2-0 to Los Medanos College,...
Women Advance To Second Place In CVC In Win Over West Hills
The Fresno City College women's basketball team moves to second in the Central Valley Conference after winning its second straight game. The...
View All »
High School Journalism Day
It is sad that history repeats itself. The U.S. is in the midst of social and political turmoil, and it seems that many of the societal scares that we are now...
Fresno Bully Rescue Deserves Your Time and Support
If you are looking for a place to volunteer or for community service, you should consider the Fresno Bully Rescue (FBR), a non-profit, volunteer based, no-kill animal...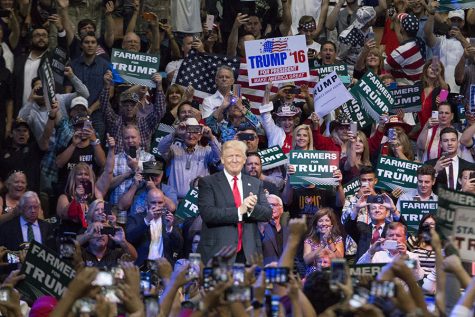 Trump is Against Everything I Stand for, but My Parents Love Him Anyway
I get along with my parents in almost every aspect of life, except politics. When it comes to politics, it's better for me to shut my mouth and go back into...
View All »