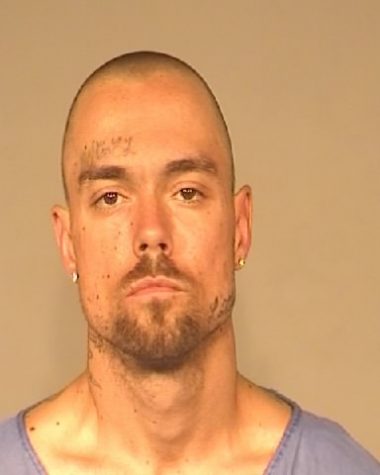 Story By: Cheyenne Tex, Reporter
A man was arrested March 23 in connection with the theft of a Taher Catering Services delivery van. Fresno police arrested Ryan Ollis, 31, at 4:47 p.m. on March 23.  He was driving the van when detectives pursued it to Cedar and Shields av...
March 29
Story By: Cheyenne Tex, Reporter
A suspect has been charged with felony auto theft and resisting arrest in connection with the theft of a Taher Catering Services delivery van. Police arrested Ryan Ollis, 31, at 4:47 p.m. on Monday.  He was driving the van when detectives p...
March 29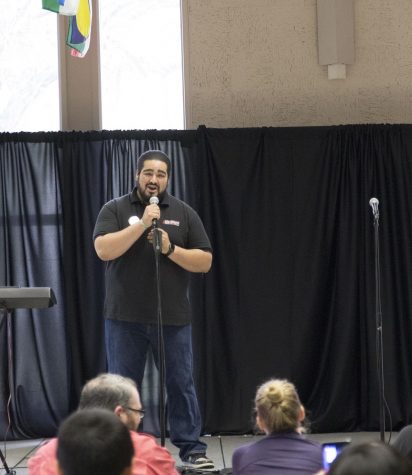 Story By: Marco Rosas, Reporter
Fresno City College student activities, in association with California State University Fresno's Department of Recreation Administration, put on a talent show on March 22 in FCC's cafeteria. "This special event was opening up opportu...
March 27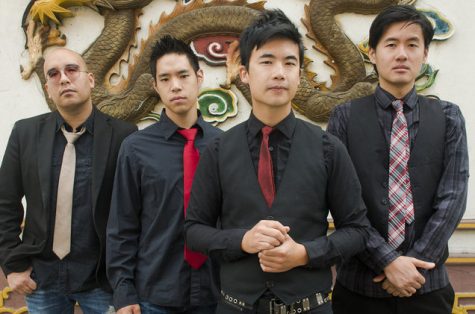 Story By: Ashleigh Panoo, Editor-in-Chief
Asian-American rock band The Slants will arrive at Fresno City College on April 3 for a performance and to chat about their journey to trademarking their controversial band name. The band is slated to speak about their 6-year legal battle ...
March 22
Entrepreneurship Club Uses Social Media to Hype Disrupt
The Entrepreneurship Club at Fresno City College will host Disrupt, a business pitching competition on April 1. The entrepreneu...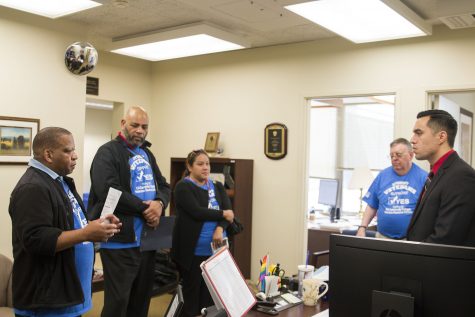 Student Veterans Look to Sacramento for Funding
Veterans from Fresno City College asked state legislators for increased funding so that all 113 community colleges in the state can expand or buil...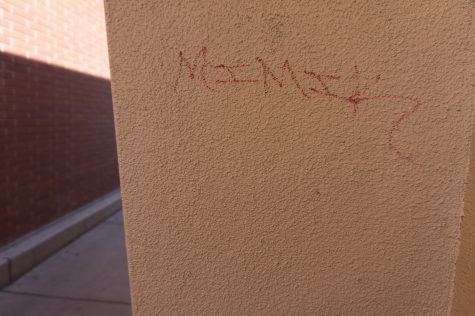 Graffiti Clean-up a Daily Occurrence for Janitors
Graffiti clean-up has become a part of the daily routine for the maintenance services department of State Center Community College District beca...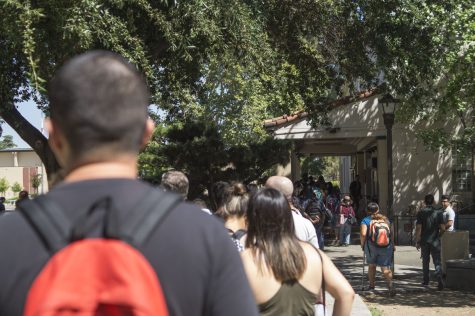 Panel Outlines Students Rights
The Know Your Rights presentation provided students and others concerned about immigration policies with information from the Education and Leadersh...
The Career and Employment Center at Fresno City College held its Spring Job Fair, Match 8th 2017. Thirty-four employers were present to inter...
Owner, Employees Mourn Closing of Pacific Cafe
Much to the chagrin of its owners, Pacific Cafe has reduced its hours from 11 to 6 hours a day, limiting students choices for food on the Fresno ...
View All »
Story By: Marco Rosas, Reporter
Maya Cinema theater, along with Arc Club Fresno and the Break the Barriers campaign put on a special screening of the new "Beauty and the Beast" film for children and adults with mental disabilities on Saturday March ...
March 22
Story By: Eric Jaramishian, Reporter
Guitar enthusiasts from area high schools will participate in an all-day guitar summit on the Fresno City College campus on March 31.   Music instructor, Kevin Cooper, said the summit will consist of a high school exhibition...
March 22
The second annual LitHop is a day-long literary festival held all across Fresno's Tower District and 151 writers from all literary genres are ex...
The long-awaited Nintendo Switch is now out. Originally known as the NX during development, the Switch was officially revealed in Oct. 2016 and sched...
View All »
Story By: Jorge Rodriguez, Reporter
After two previous wins with an identical score of 8-4 against Merced at home and West Hills away, it was crucial for Fresno City College to get another victory at home. The FCC baseball team is looking to start the second half of con...
March 28
Story By: Michael Mendez, Sports Editor
The Fresno City College Men's golf team moved up in the ranks after placing second in the fifth Central Valley Conference golf tournament of the season at Fig Garden Golf Course on March 13. The Rams finished the to...
March 22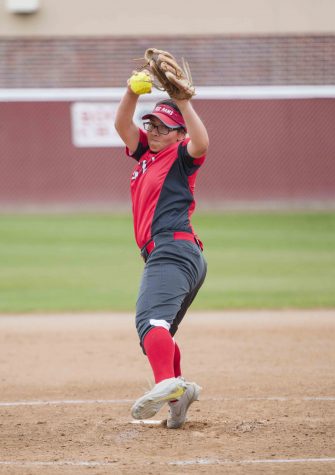 Reedley College Ends FCC's Winning Streak
+Looking for a win to keep their three-game winning streak alive and trying to keep their overall record above 500, Fresno City College softball...
Women's Hockey Team Threatens Boycott
The defending USA Hockey national team champions are planning a boycott with the start of training camp for the world championship on March 31. The...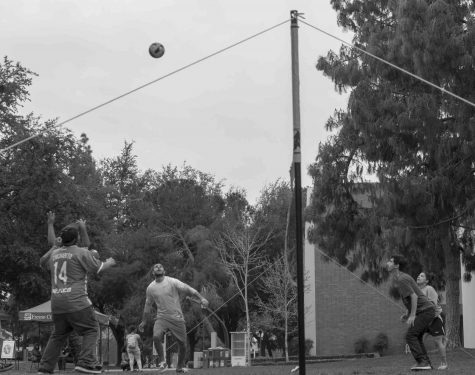 Student Services Offers Volleyball at Downtime
Spikes, serves and match point are in store for any students looking for a little down time on Fridays. The Fresno City College student activities...
View All »
High School Journalism Day
A frequently asked question is, "Is the news media too liberal?",however, to frame it that way can only lead us to one conclusion: the media is liberal. ...
Note: Some of the concepts described below may contain values commonly mistaken as conservative. It's a general rule in quantum mechanics that when measuring o...
Fashion Shouldn't Dictate Feminism
Merriam-Webster defines feminism as the "theory of the political, economic, and social equality of the sexes," and the "organized activity on behalf of women's...
View All »