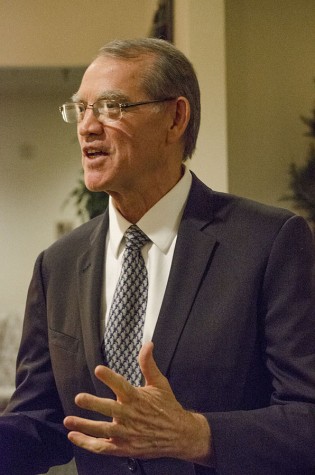 Andrea Briseno, News Editor
Q. When is your official start date as chancellor for SCCCD? A. I'm becoming the State Center Community College District chancellor on March 18. Q. What are some of the most pressing issues facing college students today and how would... Read More »
February 10, 2016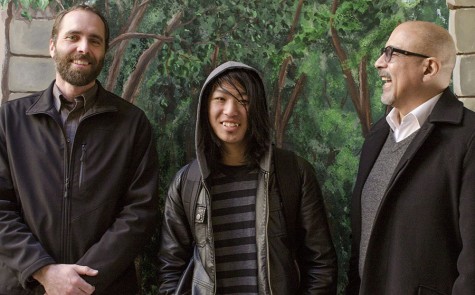 Tammi Nott, Reporter
At the age of 11, Antwan Davis and his six brothers and sisters were removed from their home, and into the foster care system. He moved between foster homes and group homes 12 times before he turned 18. "I was confused and angry. I thought... Read More »
February 10, 2016

Interim State of Fresno City College
Fresno City College expanded the list of positions currently occupied on temporary basis after the State Center Community College District's... Read More »

Boxing Studio Offers Scholarship, Seminars on Self Defense
Heartbeat Boxing, a Fresno boxing studio, will offer a scholarship to an athletic female enrolled at Fresno City College, most likely by the... Read More »

New Curator Hopes to Inspire with Art
The sun pressed on her skin. Looking at the circular flat topped pyramids, she was thrown back in time, imagining what the world must have... Read More »

Fresno City College marks Black History Month
Black History Month was kicked off at Fresno City College with a celebration in the Old Administration Building auditorium on Feb. 1. An audience... Read More »
Selma Superintendent Urges Students to Seek 'a Seat at the Table'
The superintendent of Selma Unified School District told Fresno City College students on Feb. 2 that they should make choices to guarantee themselves... Read More »
Youthbuild Movement Gives Second Chances
Youthbuild Fresno is giving students a second chance to get their high school diploma and take college courses. The program, which is run... Read More »
View All »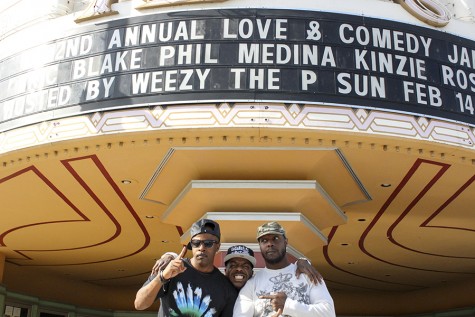 Amrita Alaukh, Reporter
Second Annual Love and Comedy Jam in Tower Theater Promises Laughter and Love Prepare to fill your Valentine's Day with love and laughter with Tower Theatre's Second Annual Love and Comedy Jam – a night of love,... Read More »
February 10, 2016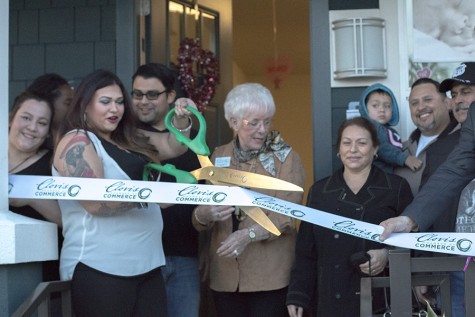 Patrick Forrest, Guest Writer
Fresno City College alumna celebrated the opening of her new in-home photo studio in downtown Fresno. Isabel Orduno, who had children while being a student at FCC, said she wants her story of single-mother-turned-entrepreneur... Read More »
February 10, 2016

We are barely through the first month of 2016, and it looks like it is going to be a year filled with massive box-office potential. With the... Read More »

#OscarsSoWhite Movement Disregards Nominees' Hard Work and Talent
The hashtag #OscarsSoWhite has been splashed across Facebook and Twitter for a good week or two. The main question is why? Why are the Oscar... Read More »
Valentine's Singers at Your Service
This week, the Fresno City Singers will be offering a service to send your valentine a song! Organized by Julie Dana, director of choral activities... Read More »
View All »
Keaundrey Clark, Sports Editor
Six football players signed letters of intent on Tuesday to continue their college athletic careers at various universities. Defensive Back Tajhe Moore and Linebacker John Weary will be attending Lincoln University in... Read More »
February 10, 2016
Michael Ford, Sports Editor
With just a week before major league pitchers and catchers report to their teams' camps, spring training is well on the horizon. With spring training comes a sense of optimism for teams and fans alike. California is... Read More »
February 10, 2016
Tennis Team Determined to Win State Championship
The Women's tennis team is setting very high goals this season as it prepares for its most highly anticipated season yet. The team is hoping... Read More »
Ainger-Schulte to Coach Fresno Pacific Sunbirds
Fresno City College will be looking for a new volleyball coach as Tracy Ainger-Schulte just signed on to coach the Sunbirds of Fresno Pacific... Read More »
Track and Field Readying for Impressive Season
The Fresno City College men's and women's track and field teams are gearing up to make an impressive run this season like they did last season.... Read More »
View All »
Don't Blame Me, or My Parents for America's Immigration Problem
My family arrived to this country from Mexico on my fifth birthday in 2000 and settled in a small rural town of about 1,000 or so. My parents immediately enrolled... Read More »
Is it me or is the 2-party system a complete joke?
For years the American people have seen the political corruption within our government continually worsen. The 2016 presidential election is on its way and many... Read More »

It's almost Valentine's Day. I'm single and I feel great about life. I know, one part of that sentence sounds like it doesn't belong. People might expect... Read More »
View All »
Polls

Loading ...