Ram's Women's and Men's Basketball Teams Hold 6th Annual Red & Black Fundraising Dinner
Fresno City College men's and women's basketball teams held their first annual joint fundraising dinner together which made for an outstanding turnout and an even better atmosphere on Friday Oct, 12.
Coaches, players, community supporters, and families of all were in attendance in support of the upcoming season. Over 200 hundred people in total to be exact.
The night began with "Ram Happy Hour", wine tasting provided by locally owned Ziveli Winery.
The tables and isles were cloaked with players dressed in red, black and white with smiling faces.
As those in attendance enjoyed appetizers of tortilla chips, salsa and wings smoked by none other than the men's head coach Ed Madec, people mingled and bid on a silent auction.
The silent auction contained items such as Fresno City College Basketball sweatshirts, T-shirts, blankets, etc. Also, pottery, candle holders, wine gift baskets, and autumn decorations.
Across the room there were two tables that had an array of desserts that were also up for bid.
During the "half-time speech", Madec, thanked and again welcomed everyone for coming and introduced women's basketball head coach Alex Fletcher.
Coach Fletcher made it point during his speech to let the ladies know that they, "Have to believe in what they do on and off the court."
After the half-time speech, dinner was served by the men's players which included tri-tip, salad and a dinner roll, as the "Very, Very Lively Auction" commenced.
During the Lively Auction, seven items were auctioned off. The first item being a mystery item.
The items included in the mystery package old sweaty jerseys, bottles of gin and rum, and a piggy bank with some change and a $50 bill.
The upcoming auctions included items such as a "Coach of Honors Pass", where the winner could be an honorary coach for a game, a VIP table at next years fundraiser for eight people, and  a BBQ dinner for 8-10 people served up by Madec.
Also up for auction was a three day 2 night stay at suporter Rob Carroll's three bedroom beach house in Santa Cruz with body surfing lessons with Madec, with again his chef skills included.
Another pack up for auction was the Famous Fletcher/Freeman Dinner for 10 at Coach Fletcher's home which includes wine from Napa & Sonoma Valley, beer from Sonoma Valley, hors d'oeuvres, salad, veggies, grilled salmon and prime rib.
And lastly, an extravagant seven day stay at the La Quinta Condo PGA West Tournament Course, donated by the Barber Family.
After the auction there was a "heads and tails" game and an "are you lucky?" game where people would be selected on winning dependent on rather or not their card suit matched the winning card.
Once auctioned items were distributed among winners, including the silent auction items, the dessert items and the lively auction items, the dancing began. The end of the night faded into strobe lights and flashes of red, black and white swaying across the dance floor.
All proceeds will go to fund the upcoming season for both the men's and women's basketball teams such as  travel costs, team meals and team gear.
About the Writer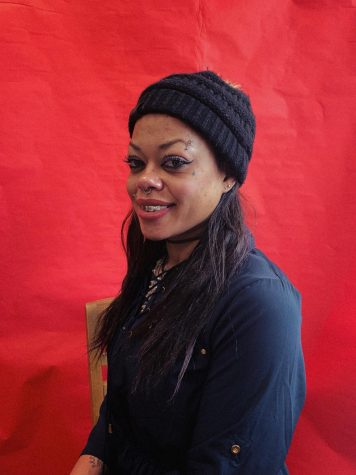 Tamika Rey, News Editor & Business Manager
Tamika Angie Rey is a 32-year-old second year college student who is striving to become a professional journalist. She is currently majoring in journalism...