Ludacris Brings Southern Hospitality to the Paul Paul Theater…10 Years too Late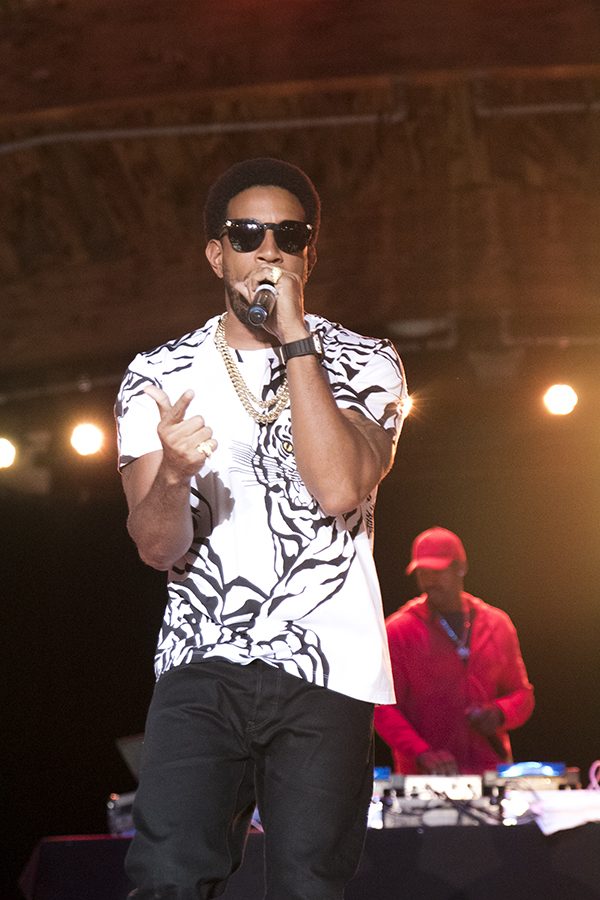 When the Fresno Fair concert series was released one of the most prominent names set to take the stage was hip-hop icon and Fast and Furious actor Ludacris Bridges.
Well on Saturday Oct. 6, one of the biggest nights for the Fresno Fair, the small crowd was graced by the presence of Tej Parker taking time out of his filming schedule to perform his Ludacris persona, playing his mid-2000s hits during an hour-long set.
Ludacris' performance went as expected, those who bothered to check the set list online would have known what to expect. All the hits.Which is what type of person I am, and honestly it only takes five minutes people look them up beforehand.
What was unexpected was the amount of time he spent on those aforementioned hits, because of the time allotted to his setlist the following songs were performed accompanied by one verse: Get Back, Move B*tch, Rollout, Fantasy, Southern Hospitality, Money Maker and Stand Up.
Those are the most charting topping songs in Ludacris' discography and instead of affording them the time and respect they deserve, each was cut short to fill time for lesser known routines.
Including the Laurel and Hardy vaudeville act between him and his hype man "trying" to ignite the crowd and the mid-set DJ interlude in order for his DJ keep his job.
After going through his lesser known bangers like Break Your Heart, Blueberry Yum Yum, Ho and the timeless How Low to fill out a set that was somehow rushed, filled with wasted moments.
What can we expect from the Fresno Fair concert series?
The fair is not keen on bringing talent that could garner both high attendance and thrills for the people of Fresno. Instead they are content with bringing cash grab names that are nearly 10 years past their prime and in some cases 15 to 20 years past their primes.
In the past few years the fair has brought hip-hop acts like Salt-N-Pepa, LL Cool J, Ashanti and Ja Rule, Nelly, Flo Rida, Snoop Dogg and Ice Cube, among others.
The last time the fair brought an act that had some buzz was Kendrick Lamar who was booked for the 2012 concert series.
A short list of artists that could draw and excite a younger demographic include A$AP Rocky, YG, Schoolboy Q, Logic or an act like Tyler the Creator who has a massive fan base and even performed in at the Rainbow theater in 2017.
All of the above mentioned artist have fan bases that would sell out the Paul Paul Theater and turn a pedestrian evening into an event worth attending.
The fair's been so content with the acts they've brought to the fair that they have even failed to tap into other genres that can bring music fans in droves, including EDM acts who remain absent from the concert series.
Fresno's rave scene has a vast audience willing to shell out money for EDM acts. Why hasn't the fair tried to cater to those fans by bringing mainstream EDM acts like Steve Aoki, Slushii or a Marshmello?
Maybe they fear that EDM won't sell, or that it will attract the wrong crowd.
The lack of an EDM acts at the fair exemplifies how out of touch the fair is when it comes to booking acts and bringing in revenue for subcultures of fair goers.
Will the fair finally deliver relevant artists to the stage? What will happen when fans of classic acts stop going to these concerts?
But until there is change in the direction of where the fair wants to go in the next five to 10 years we will still continue to get acts who we are "expected" to get "excited" for instead of trying something new and fresh.
Instead we will be stuck with acts like Ludacris who the fair charges exorbitant ticket prices and make a night to remember into a lackluster performance to remember.
Like his hit single Fantasy says: "That man ain't Ludacris." I couldn't have said it better myself.
About the Contributors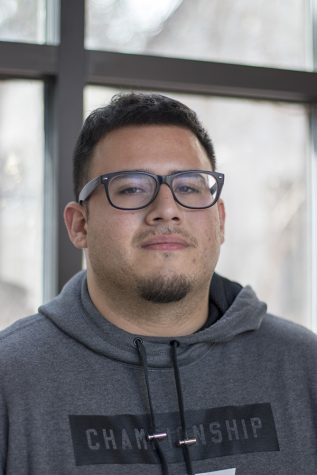 Anthony De Leon, Sports Editor
Anthony De Leon is a 23 year old 3rd year Fresno City College student and is starting his third semester writing for The Rampage and his second semester...