Leake and Gonzalez Lead FCC Past Taft
The Fresno City College women's volleyball team (8-3) took on the Taft College Cougars (3-8) on Sept. 19 in their final home appearance before a five-game road trip starting against College of the Sequoias on Sept. 21.
Sophomore Keri Leake led the scoring with 18.5 points and 12 kills. Freshman Marina Gonzalez also had a strong showing with 16.5 points and 17 kills.
FCC came out strong, jumping out to an 11-4 lead before the first time-out was called. Taft looked overwhelmed by the Rams in the opening set, giving up multiple kills and aces before rallying near the end of the first set, ending in a 25-14 Rams victory.
Taft rallied in the second set, drawing within one point midway through the set. The Rams, who seemed lack energy in the set, traded serves with the Cougars, but ultimately pulled away to a still impressive 25-15 victory.
The third set began much like the second, with both teams trading possessions multiple times before the Rams were able to pull away. Starting with several sloppy serves by both sides, the Cougars seemed to run out of gas by the end, only managing to score 12 points in the final set, ending 25-12.
The victory marked the eighth win for the Rams who improve to an 8-3 record overall, while the Cougars fell to 3-8.
The Rams next home game will be against Merced College (6-0) on Oct. 3. Merced – currently undefeated – will likely prove to be a challenging opponent for the Rams. Both teams are undefeated in conference play.
About the Writer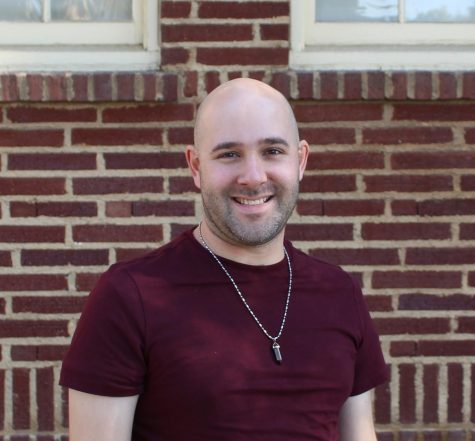 Ben Hensley, Editor-in-Chief
Ben Hensley is a journalism major with an aspiration for sports and live sports broadcasting, along with analysis and commentary. Living in the Fresno...