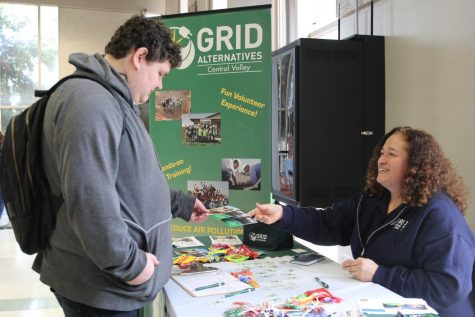 Story By: Natalie Gallegos, Reporter

January 31, 2020
The Volunteer Fair was held Tuesday, January 28 in the cafeteria with 23 non-profit organizations and recruiters participating. Fresno Unified District Mentoring Opportunities is an organization that gives K-12 students opportunities with academic help and builds a positive relationship with mento...
Story By: Omari Bell, Reporter/Assistant Sports Editor

January 31, 2019
Recruiters representing 36 nonprofit organizations from the Fresno community participated in a volunteer fair at Fresno City College in the cafeteria on Jan. 28.    "It takes a garden to make things happen," said Maile Martin, senior program specialist for Student Activities. "Our central valle...