Story By: Ben Hensley, Editor-in-Chief

February 1, 2020
Presidential candidate and former mayor of New York City Mike Bloomberg will be making an appearance at Fresno City College on Monday, Feb. 3, 2020. His visit on Monday will also include stops in Sacramento and Compton. Bloomberg, who announced his candidacy on Nov. 24, 2019, is employing an unusual st...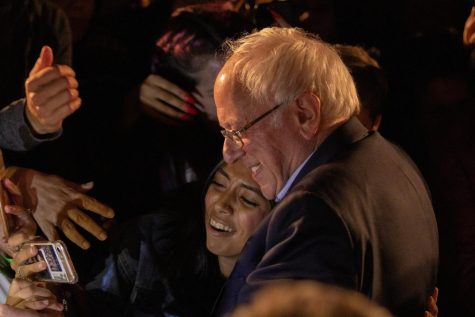 Story By: Tommy Tribble, Editor-in-Chief

November 18, 2019
Presidential hopeful Bernie Sanders called for a political revolution on the veterans peace memorial lawn at Fresno City College, Friday, Nov. 15, 2019. "I don't have to tell anyone here tonight that we live in an unprecedented and dangerous moment in history," Sanders began. He called for a...