Story By: Margarita Albarran, Reporter

September 12, 2018
Fresno City College is launching a Law Pathway program, a partnership with several law schools, that'll help students get special admissions consideration in admission into law school. According to Logan Tennerelli, adviser and counselor for program, Pathways is a statewide initiative between nine...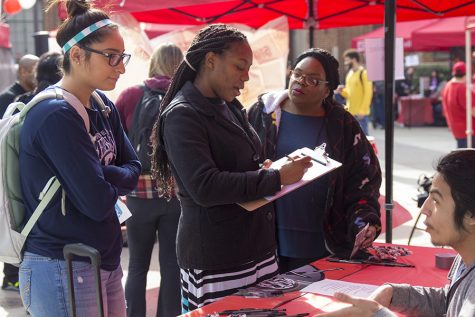 Story By: Andrew Leal, Reporter

January 24, 2018
Fresno City College Student Activities hosted its first spring semester 2018 Club Rush on Jan. 24, to provide information about various clubs on campus. Booths with tables were set up around the courtyard in front of the library with students passing by to stop and talk to the different club repres...