Story By: Ben Hensley, Editor-in-Chief

February 1, 2020
Presidential candidate and former mayor of New York City Mike Bloomberg will be making an appearance at Fresno City College on Monday, Feb. 3, 2020. His visit on Monday will also include stops in Sacramento and Compton. Bloomberg, who announced his candidacy on Nov. 24, 2019, is employing an unusual st...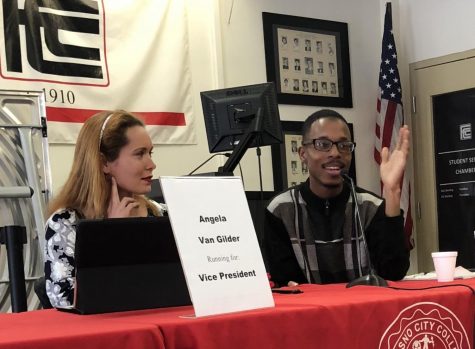 Story By: Tasha Turner, Reporter

April 21, 2018
The Associated Student Government candidates spoke to students on April 18 in the student lounge, ahead of the ASG elections, which will take place April 24 through 26. ASG elections commissioner Shirley Ly asked each of the candidates, who are each ASG senators, the same questions and gave each candidate ...