Story By: Sean Bowen, Reporter

February 28, 2020
The Rams finished the regular season 16-11 on Friday Feb. 21  after a home loss to Merced. The final score was 83-75. Though FCC heads into postseason play with a defeat, they look to cut back on some costly mistakes going into the playoffs.  "We did a good job offensively. Rebounding just hurt us in the...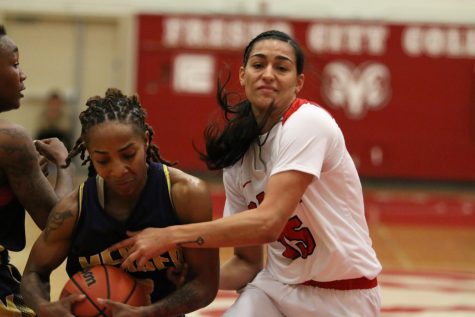 Story By: Jorge Rodriguez, Sports Editor

December 11, 2017
With the preseason in full swing, the Fresno City College women's basketball team hosted their annual Fresno City Basketball Tournament at the FCC gym with hopes of getting ready for the upcoming season. The Rams reach the championship match losing to Merced College 77-60 on Dec. 10. The tournament c...