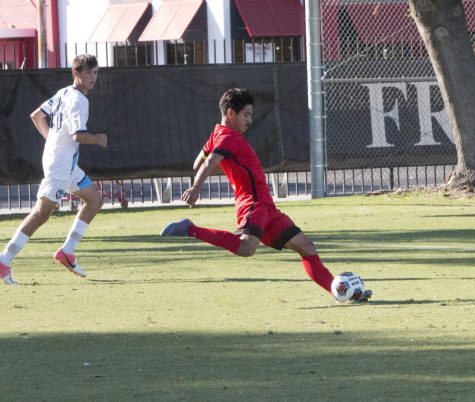 Story By: Patrick Henslee, Reporter

October 2, 2019
The Fresno City College men's soccer team beat Clovis Community College 5-0 in their first conference game of the year on Tuesday, Oct.1. The win improves the Rams to 6-0-3. The Rams took on the Crush in a rivalry match that saw both teams rushing out of the gate with high energy. FCC jumped...

Story By: Rampage Staff

July 19, 2016
Clovis Community College has been recognized once again as an accredited community college, an accreditation report said. A State Center Community College District release revealed the good news for the district's youngest college following a visit by an accreditation committee in the spring. T...