Women's Basketball Heating Up In the New Year
Hang on for a minute...we're trying to find some more stories you might like.
The Fresno City College women's basketball team was all smiles as they left the court on Saturday, Jan. 13 after securing a resounding 100-33 victory over the Porterville College Pirates. The blowout served as the Rams' fourth consecutive win and arguably their most impressive of the bunch. 
On Dec. 29, a loss to Merced College dropped the Rams to a 7-7 record. They have since turned their season around along with their calendars, winning four straight while outscoring their opponents by a combined score of 339-203 after Saturday's game. 
FCC flew out of the gate, quickly putting up a score of 31-4 at the end of the first quarter, and it was easy to see how the Rams could have posted that kind of score just with their length on the court. They trotted out a starting lineup that easily outsized the Pirates, a difference that paid dividends for the Rams. 
"We don't really have one big girl, but we have good size all around which allows us to pick passes and be in the passing lanes," said head coach Alex Fletcher. "We try to be a little disruptive with our length."
And disrupt they did, forcing Porterville to turnover the ball 30 times and take bad shots throughout the game, resulting in 12-of-57 shooting from the field and 3-of-22 shooting from the perimeter for the Pirates.
On the other end of the ball, the Rams skillfully controlled their ball movement, an integral part of their offensive scheme, to put the game out of reach early. 
"I think the key today and for our season is our passing," said Fletcher. "When we're sharing the ball like we were today, we get pretty good looks and shots just from moving and sharing the ball."
By the end of the game, the Rams had spread a total of 21 assists among five of their players, all of which recorded at least three assists. Fletcher says that sharing the ball isn't just an important part of spreading the floor, but it plays just as large of a role in maintaining the team's chemistry.
"We have a very unselfish team, and I think that's huge when it comes to how much fun you have playing together," said Fletcher. "And it becomes fun to watch when [we're] sharing the ball like we were today."
While the midseason turnaround has been a team effort, sophomore guard Jordyn Brown has been a stand out performer, recording at least 20 points, four rebounds and two assists in each of the victories.
Brown continued her productive stretch on Saturday night, putting up 33 points, 10 rebounds, four assists and two steals. Along the way she shot 6-of-7 from three point range and 9-of-11 from the free throw line. 
"She's put a lot of time and effort into [this season], and it's been fun to watch her have good games like that. We'll see the benefits from all the hard work she's put in in the last year and a half," said Fletcher.
Brown and the Rams will look to make it five straight victories when they take on West Hills Lemoore at home on Wednesday, Jan. 22 at 5 p.m.
About the Contributor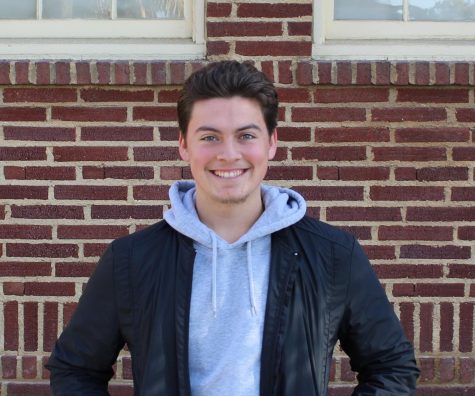 Patrick Henslee, Sports Editor
Patrick Henslee is a third-semester student at Fresno City College. The 19-year-old grew up in the small town of Selma, where most of his family and friends...