Hands That Hit, Feet That Fly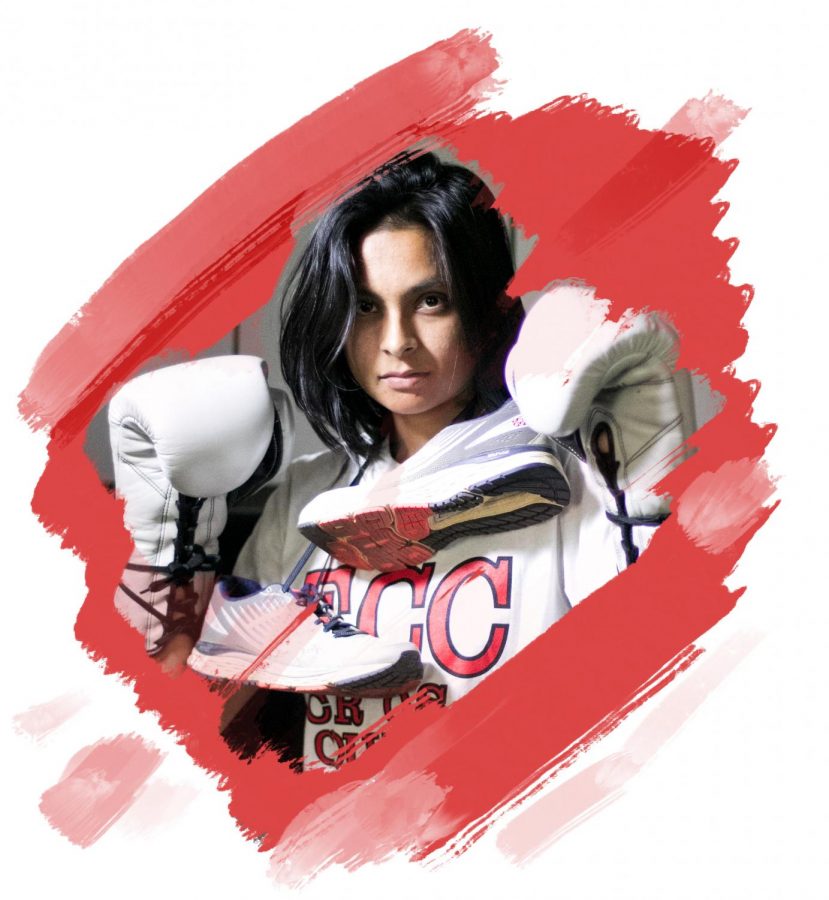 Jorgina Lazcano Takes on Boxing, Cross Country, and Mental Illness
Being a two sport athlete is not an easy battle. Being a female in a male dominated sport is an even bigger battle. And fighting for your mental health may be the biggest battle of all.
Jorgina Lazcano combats this battle every single day. The Fresno City College sophomore has spent all of 2018 preparing to join the United States Boxing Association, starting a fight career in 2019 while also taking part in her first season on the FCC cross country team.
Born and raised in Fresno Lazcano's journey as an athlete is a battle, an effort to combat her personal demons. Finding a sanctuary through training, boxing and cross country have helped her along the road to recovery.
"As I grew up I was overweight and as I got into high school and college I developed an eating disorder," explained Lazcano.
Through the help and guidance of her mother and father, who were athletes themselves, the battle to overcome her eating disorder led Lazcano down the path of fitness.
"To combat my eating disorder, my mom and dad wanted to get me into fitness in order to correct my eating disorder," said Lazcano. "In order to get in control of my disorder my mom took me to a gym she went to."
Lazcano's first experience was being ushered into a fitness gym by her mother. Lazcano was at first reluctant in figuring out if getting involved with a combat sport is something she wanted to entrench herself in.
"I tried it out for the day, they told me to stay for the whole week and once I finished the week I was like ok I don't want to do this," said Lazcano. "I felt boxing is a guy's sports, it is not for girls, but my mom encouraged me to sign up for a month."
For the next five months Lazcano trained at Bullpen Boxing Club on a month to month basis not knowing
"Within me I did not know why I kept going back," said Lazcano. "But I kept going back and after five months of going that is when I finally figured I started to like this and started getting better."
Boxing has a certain stigma. It's thought of as a man's sport. With that stigma comes certain realities that Lazcano's must overcome, even within her training.
"There are limited opponents because there are not a lot of girls who decide that their first choice is, 'hey let's go get hit in the face'," explained Lazcano. "The ratio from guys to girls is very unbalanced, it is challenging."
The fact that there are so many men in boxing is not lost on Lazcano, but she's up for the challenge. She's ready to compete and train with anyone who will make her a stronger competitor.
Even if that means she has to compete with the men.
"The unbalanced ratio is good in a way because it helps build toughness in you because you are around so many guys, so you are like I want to roll with these guys, I got to stick with these guys," Lazcano said.
Lazcano feels the pressure of having to compete, but also wants the respect of her male counterparts.
"Ultimately I got to show them I am just as tough and that I deserve to be here, I deserve their respect," stated Lazcano. "I spar with the guys, which is at first really scary, but over time you learn from each other and they help develop you as a boxer."
Fitness and the team dynamic is what ultimately led Lazcano to her second athletic career. This semester is her first season of cross country under the tutelage head coach Gary Bluth.
"I was first taking a weight training class with coach Bluth," said Lazcano. "So when I joined cross country he started getting me ready for competition with cross country training to get ready for something I jumped into."
Lazcano has now nearly double the workload of her training regimens as she was once training four to five days, two hours a day focusing on boxing and she has now added nearly two more hours of cross country and weight training twice a week.
The added training has become a bonus for her. She feels that both sports intertwine with one another, that they've helped boost her skills in the ring.
"What has really helped me stay in shape is the running here and the running there has tied in together and the cardio is what kept me ready for both," said Lazcano.
The work that Lazcano has put in has begun to show. Over the weekend she finished 41st in the 2018 NorCal Cross Country Regional Championships women's 3.1 mile run with the time 23:22.4 minutes.
Lazcano looks to expand her knowledge in the field she has become entranced by over the past few years. A former liberal arts student, Lazcano has become a kinesiology major.
"I went to Fresno State for liberal studies, but I came back and realized that fitness and kinesiology is what drives," said Lazcano.
Lazcano is back on track to return to Fresno State in the fall of 2019.
In her life Lazcano has fought through an eating disorder, held her own as a woman in a male dominated sport and all with the added pressure of being a two sport athlete.
"I am trying not to let go of my passion and I am also trying to work with something I picked up recently," said Lazcano. "Mental toughness is a barrier you have to break through, it is easy to come up with a thousand excuses, but having that mental toughness has helped me get through both sports."
About the Contributors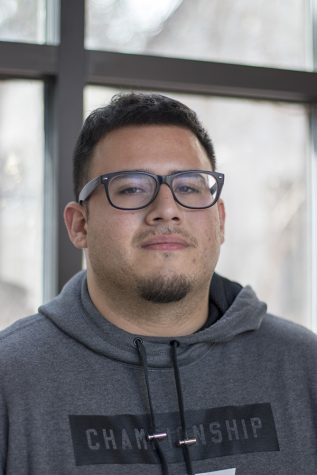 Anthony De Leon, Sports Editor
Anthony De Leon is a 23 year old 3rd year Fresno City College student and is starting his third semester writing for The Rampage and his second semester...