Lady Rams advance in convincing fashion
In the second-round of the NorCal Regional playoffs Saturday night the No. 2 seed Fresno City College women's basketball dismantled fifteenth-seeded Merritt College 93-68.
A year after being stunned in the second round of the NorCal playoffs the Rams were able to achieve redemption and advance to the next round with a convincing win.
After starting off slow the Rams were able to get the win thanks to the outstanding play of guard Bria Fernandes and a tough, gritty effort from forward Jazmine Phoolka who both finished the game with 14 points.
In the first quarter the Rams were able to spread the floor and get out in front by feeding Fernandes the ball and also getting guard Mikayla Mabie involved leading 18-15 at the end of the quarter.
The Rams turned up the intensity in the second offensively and Merritt College did not have an answer. In a quarter that saw the Rams put up 31 points, the story of the game was the play of Phoolka who was all over the court recording a double-double ending the game with 14 points and 10 rebounds.
"Run them, just run and press them," stated Phoolka.
In the second half the Rams did just that by growing the lead up to 23 points by the end of the third making the game all, but out of reach behind a 47.2 field goal percentage and five players in double figures.
After the game Phoolka was happy to get the win, but knows that their job is not done.
"It feels awesome to go into the third round of the playoff," said Phoolka. "And now we are going to prepare for Siskiyous."
The next matchup for the Rams is the No. 7 seed College of the Siskiyous who finished their season with a 24-4 record and defeated San Joaquin Delta in their second-round matchup.
Phoolka has confidence going into the next round and is ready help her team advance.
"I am going to play my game and nothing is going to change."
About the Writer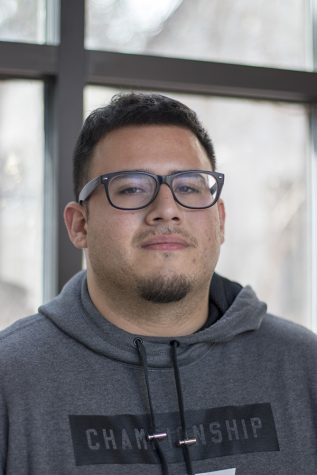 Anthony De Leon, Sports Editor
Anthony De Leon is a 23 year old 3rd year Fresno City College student and is starting his third semester writing for The Rampage and his second semester...