Rams Poised To Repeat Conference Championship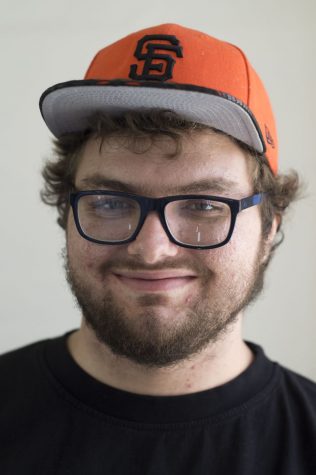 More stories from Michael Ford
Spring time is a time for hope and optimism, and that perfectly describes the attitude of the 2016 Fresno City College baseball team as they prepare for the upcoming season. The team has been in training for spring ball since the second week of January.
Head coach Ron Scott is entering season number 28 and has had almost complete control of the Central Valley conference, winning league championships 11 times since 2000.
Despite all of his remarkable success, he is still as excited as ever to get out on the field with a new team with many new players. The team will start its spring campaign on Feb. 5 against Los Medanos in Pittsburg.
"I'm excited because we lost a lot from last year. We lost seven pitchers that are pitching in college. [We lost] all three outfielders, our first baseman, second baseman and shortstop,"Scott said. "The year before, we lost one of our catchers. The fun thing about junior college is that you get to reload every year, and it's a new team, so I'm excited as always."
Sophomore Logan Poisall said his team has a lot of motivation to get back out on the field to right what happened last season.
"It's been a long time coming," Poisall said. "Ever since we lost last year, we've been wanting to get out here. Everybody wants to win, so let's get out there as soon as we can and strap it on."
Having so many new recruits means that the team is exceptionally young with 27 of the 37 total players being freshmen. Poisall said that his nine returning teammates will benefit from their experience.
"I think the guys we have back from last year will definitely take the reigns and help the younger guys because they have been through it all." Poisall said. "Going to the Final Four last year really helped us grow as college athletes as well as just players. It's expected every year to go to the Final Four."
In baseball, you can never have too much pitching, and Scott definitely subscribes to this philosophy. He remains very optimistic about how good the pitching staff will be this year and plans on using every guy on the staff. He said he is not afraid to go to the bullpen when  necessary.
"We use the bullpen pretty aggressively. Eric Solberg, our pitching coach, does a great job with them," Scott said. "He kind of prides himself on not having complete games."
Scott said his coaching staff does not believe in extending kids at this young age. "Once we get toward the end of the season and get toward the playoffs, these kids will be able to pitch deeper into games," he said. "Early in the season we need to share the load."
Scott and his coaching staff have had great success in their ability to recruit many of the best players from all over California, especially on the pitching front. Players like UCLA transfer Matt Walker, JJ Santa Cruz and Justin Heskett are expected to be anchors for this talented bunch of arms.
The Rams won't be slouches at the plate either. They boast some very good  hitters in their lineup, including several key returning players and Scott believes that they will be able to carry the team until the young guys acclimate to college ball.
"We have Christian Funk, who is probably one of the best players in the state, he was a preseason All-American," Scott added. "Logan Poisall and Tucker Salles — we have three quality sophomore bats coming back and then hopefully the freshman will pick up."
With just two weeks left before training ends and the season begins, Scott has mostly made up his mind on who will be where on his pitching staff as well as who will be in his lineup at the start of the year, with things subject to change as the season progresses.
"I think Poisall will always play for us. He will bat in the first inning either second or third. Funk will bat in the first inning, he is a talented hitter," Scott said. "Tucker Salles might be one of our best hitters; he's back from last year."
He said the rest of team will be sharing time also.
Salles is a confident sophomore hitter who knows what he needs to do — sticking to a simple approach in order to get the best results.
"I am a good contact hitter. I think I know the game well," Salles said. "I like to live in the middle, shoot the gaps."
Scott said this year's team has great team chemistry and camaraderie, even with so many new faces. Sophomore Tucker Salles stressed the importance of being a cohesive unit.
"We all get along," Salles said. "It's extremely important because you want to play for the guy next to you."
Throughout the season the team will face some tough opponents, but there was one team in common that some players felt would provide a good battle with them.
"Our second week of the season against Chabot will be a good game," Funk said. "They're going to have a good team this year and so should be a good test for us."
If all goes according to plan, The Rams believe that they have a great chance to win it all until they are the last team standing on May 30 at the state championships.
About the Contributors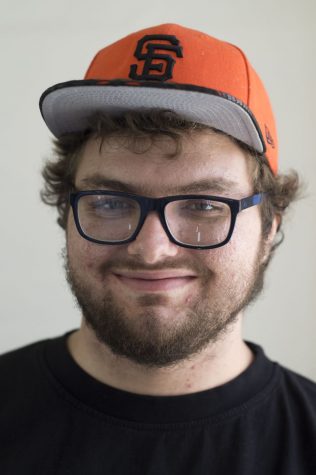 Michael Ford, Sports Editor
Michael Ford is 25 years old and is currently in his third semester at Fresno City College and is in his second semester on the Rampage staff, first as...