Men's Soccer Team Loses to Evergreen Valley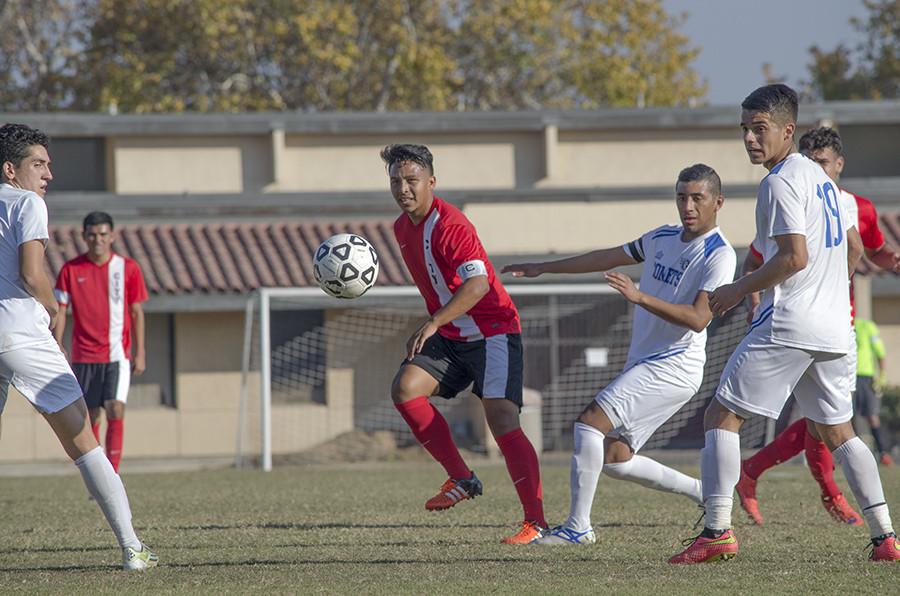 Fresno City College Men's Soccer fell against Evergreen Valley, 4-2 on Nov. 24 in San Jose.
After being up 1-0 at half, the Rams jumped ahead 2-0 after a goal from Sergio Segura.
From that point on, the Hawks asserted their will on the Rams. They scored 4 goals in the second half to end the Rams' season.
Despite the loss, the Rams had an excellent season. The Fresno City College men's soccer team finished the season 13-6-4 and won the Central Valley Conference.
A season where their best soccer came in streaks, going on a winning streak to start the year and winning streaks of four and five towards the end of the season. Offensively, the Rams struggled at times only scoring 46 goals the whole season, yet they were still able to shut teams down defensively. They only gave up an average of one goal a game.
The Rams reached as high as being ranked eighth in the state, playing at a very high level when it mattered most.
The team's biggest win of the year came on Nov. 13, a 7-0 win at College of Sequoias.
With the win, the Rams clinched a share of the Central Valley Conference with Taft.
Sophomore midfielder Sergio Segura was a leader for the Rams. He had eight goals this season, second most on the team. He was one of the few returning players who helped the Rams advance in the playoffs last season and this season.
The Rams also got great play from their goalkeeper Jon Pulido, who recorded 13 wins on the season.
The team with 22 freshmen on the team were extremely young, yet played well all season.
Freshman Jose Ramirez led the Rams in scoring this year. He scored 10 goals and had 22 points overall.
Having played 11 of their 17 games on the road, the Rams seized the chance to play well together and capitalized.
"Our guys have fun, and I think that's important," Solberg said. "It breeds success throughout the program."
About the Contributors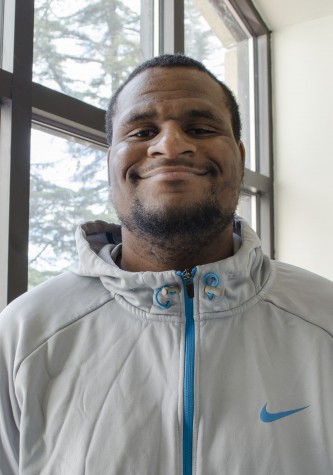 Keaundrey Clark, Sports Editor
Keaundrey is in his fifth semester at Fresno City College and at the Rampage. He's been the sports editor for a year. He was born January 10, 1993 and...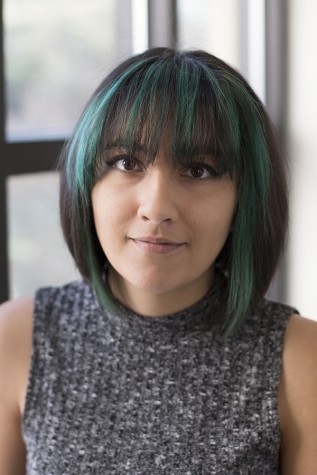 Daisy Rodriguez, Photo Editor
Born in Salinas, California, Daisy Rodriguez is majoring in journalism and will proceed to major in visual communications. She is a photographer of both...