Freshman Soccer Standout Excited About Playoff Chances
More stories from Kageanna Garza
Starting freshman forward, Jose Ramirez, said that playing soccer for Fresno City College has been an incredible experience.
Ramirez who was the top scorer on his high school team in Merced said his transition to the FCC Men's Soccer team has been more than satisfying, and he is thrilled that the team is moving on to playoffs this Saturday.
"I adjusted really well," says Ramirez.
He has never been to a playoff game, and for a starting freshman, a playoff game can come with nerves for a rookie, but Ramirez said his nerves are fine, and he is very confident about this weekend.
"I'm not nervous," Ramirez said. "I'm like excited."
Starting from the bench and working his way to starting forward has been tough but rewarding.
After finishing his senior year at Buhach Colony High School as a star athlete, Ramirez quickly learned how different high school soccer is compared to college.
He remembers that while playing in high school, it was easy to score goals.
"I used to score every game in high school," he said. "Now I score one every two games."
So Ramirez worked hard, did extra deals and practiced long hours. Soon, he began to gain confidence in himself and his game. His hard work showed, and now, and he is the go-to player for scoring goals during games.
The Rams won an important game this past weekend, and are now headed for playoffs this Saturday.
He said his team has a week to prepare and that they're capable of winning games and going all the way to win the state championship.
Ramirez said he is confident that the coach is aware of their talent, and is looking for nothing but wins, because he knows that the FCC men's soccer team is better than any team they will face in the future.
"They say it's pretty hard games," Ramirez said. "But I think that we can win."
Even with the playoffs to look forward to, Ramirez has one goal in mind — to win the state championship with his team.
The accomplishment would make history because the men's soccer team has never won a state game.
Regardless, Ramirez and the team are hoping to end the season with a win to remember.
"One goal," Ramirez said, "would be to win state and be ready for next year."
About the Contributor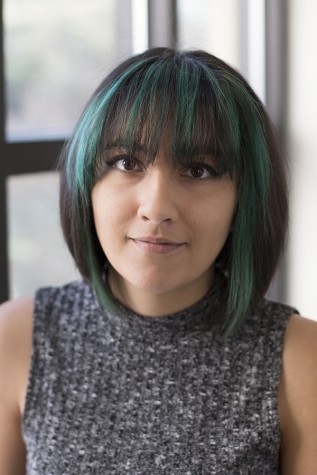 Daisy Rodriguez, Photo Editor
Born in Salinas, California, Daisy Rodriguez is majoring in journalism and will proceed to major in visual communications. She is a photographer of both...