Rams Lose Homecoming Game, Still Hopeful for Playoff Spot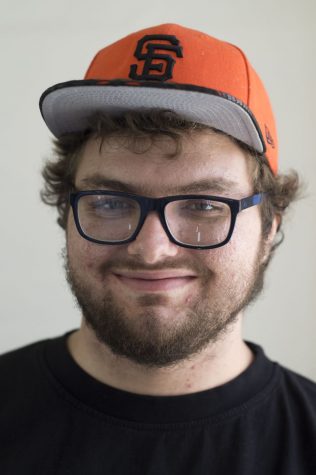 More stories from Michael Ford
Homecoming week game is usually a time when the home team rolls over whatever poor opponent they schedule. It is a time for Rams alumni to come back home and watch their team make them proud of being part of school tradition.
Unfortunately for Fresno City, things didn't turn out quite the way they had planned as they lost their homecoming game against San Joaquin Delta college in an extremely entertaining shootout 47-40 on Oct. 31 at Ratcliffe Stadium.
Delta started the game with the ball and were able to string together some positive plays until they made their way deep into Rams territory when they capped off the 10 play, 75-yard drive with a 23-yard touchdown pass from quarterback Arnold Kimble to Alec Von. Kicker Joel Chavez missed the extra point, leaving the score at 6-0.
The quick score by Delta did nothing to deter the Rams from responding in kind. Star quarterback Christian Rossi dropped back and threw a strike to wide receiver Kailon Carter for a 73-yard touchdown pass giving Fresno the lead 7-6.
Penalties were a major problem for both sides in this game. Each team had several big plays that were negated by back-breaking penalties. Delta had a long kickoff return for a touchdown brought back due to a holding penalty, and they were unable to do anything with the drive.
A roughing the passer penalty in the first quarter set up Delta deep in Fresno territory giving them a prime opportunity to capitalize with a score. Fresno's defense was able to hold strong and block a field goal attempt to escape with no points allowed on the drive.
Rams head coach Tony Caviglia questioned whether the officials called all the penalties correctly against his team, but he also wouldn't allow that to be an excuse for losing.
"For some reason we were getting some calls on things that I am not sure about," Caviglia said. "We'll look at the tape and find out what's going on and we have to make sure that the guys know the rules."
Back and forth the two teams went, trading score for score until the game reached halftime with the score line at 26-23.
The Rams took the first possession of the second half all the way down to the Delta 14 yard line but failed to come away with any points as they turned the ball over on downs.
"I thought that we had a play. We had the matchup that we wanted but we weren't able to complete it," Caviglia said.
Delta was able to make it hurt as they took the ball and scored yet again on a 2-yard touchdown pass, making the score 33-23 with 5:41 left in the third.
Fresno was in dire need of a defensive stop early in the fourth and they were able to come up with it in the clutch. Fresno forced a safety by Delta giving them two points and the ball back on a free kick.
No matter what Fresno did on offense, Delta seemingly always was able to respond with a score as Fresno had no answer for their attack. Running back Evan Owens took the ball into the endzone on a two-yard run to give Delta back the lead 40-33 with just over 11 minutes remaining in the ballgame.
At this point, Fresno really needed a spark to get them going again. They got just that as returner Briquez Alvies took the following kickoff back to Delta's 40 yard line, setting up Fresno for a much needed score. Rossi threw an interception in the endzone which prevented the Rams from capitalizing on the great starting field position.
Delta took the ball down the field and made Fresno pay for the turnover as Owens scored again to make it a 47-33 game, leaving Fresno in dire straits with only five minutes left in the game.
Rams football never goes down quietly into that good night and they responded on the following drive. Rossi hit James Whitfield with an absolute missile on a 47-yard touchdown pass making it once again a one score game.
The Rams defense was able to make one final push as the came up with a crucial stop on third down forcing a punt by Delta with just three minutes left in the game.
Fresno couldn't do anything with it though as Rossi threw a killer interception backed up deep in his own territory, essentially sealing the victory for Delta and putting a damper on the homecoming celebrations.
Carter was disappointed with his team's performance, but won't let it stop his team from continuing to push hard for postseason play.
"I think that we played pretty subpar, could've played better. Moments in the game we should have capitalized on, like I dropped a touchdown pass. Everybody makes mistakes but we'll get it back on track next week," Carter said.
The Rams now need to run the table in their next two games plus have some other teams lose in order to have a chance at postseason.
"We're in a position where we are going to need some help to get into that playoff. I think that if we get into that playoff we can make some noise," said Caviglia. "I think that we have a good team but we're very young. We're just starting to reach our peak although we took a little step backwards."
About the Contributors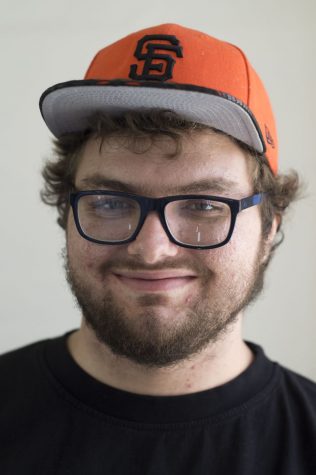 Michael Ford, Sports Editor
Michael Ford is 25 years old and is currently in his third semester at Fresno City College and is in his second semester on the Rampage staff, first as...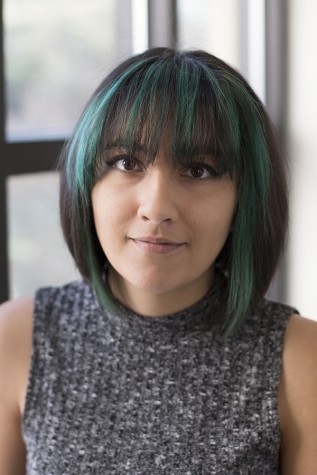 Daisy Rodriguez, Photo Editor
Born in Salinas, California, Daisy Rodriguez is majoring in journalism and will proceed to major in visual communications. She is a photographer of both...