Women's Basketball on Track for Final Four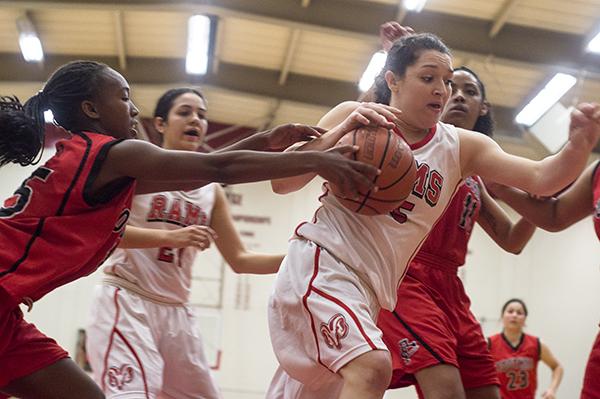 Hang on for a minute...we're trying to find some more stories you might like.
The Fresno City College Women's basketball opened their playoff run with a thrilling overtime game dominating Foothill College, 61 – 56.
Coming into the playoffs, the women's basketball coach Brian Tessler was confident that his team's goal of advancing into the final four teams in the state championship was still in tact.
"I don't think we could be playing any better than we are right now," Tessler said. "So I'm happy with that."
Coaching a team of all freshman has been a first for Tessler, as this is his first season without second year college athletes. While leadership and maturity has been tested among the newcomers, the girls have upheld Tessler's expectations.
Seeded No. 9, the Rams entered the playoffs with momentum having won eight of their last nine games.
"Doesn't matter if it's pre-season, league, or playoffs, we try to approach each game the same way regardless," said a nervous Tessler
Freshman guard Toni Edwards, who didn't record a point in regulation, scored 10 points in overtime to lead the Rams to victory. She gave the Rams a 1 point with 1:50 to go in the extra period.
"When you're down, you have things, sacrifice yourself to get the lead back," said Edwards
FCC led by as much as 10 early in the second half, fueled by the three-point-shooting of freshman guard Sara Vasquez. She hit five three pointers throughout the game.
Vasquez finished with a game-high of 17 points.
The Rams controlled the glass, pulling down 51 rebounds and forced the Owls to commit 20 turnovers.
"We're not a physical team, but we played like one tonight," said Tessler
The Rams will have to face College of the Sequoias on Wednesday. COS finished ahead of FCC for the Central Valley Conference title.
"This team has been resilient all season, fighting through adversity," said Tessler. "Their mental approach from high school to the college level has improved ."
About the Contributors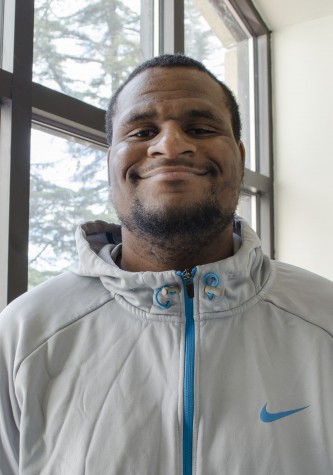 Keaundrey Clark, Sports Editor
Keaundrey is in his fifth semester at Fresno City College and at the Rampage. He's been the sports editor for a year. He was born January 10, 1993 and...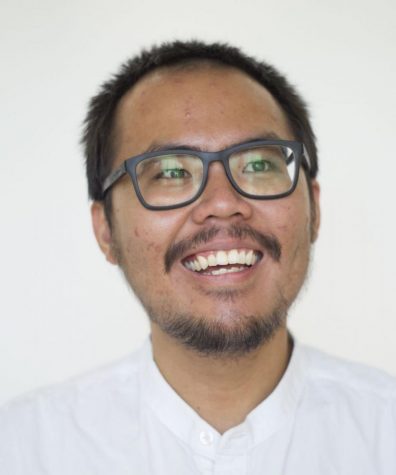 Ram Reyes, Art Director
Ramuel Reyes is a 23-year-old, currently living in Fresno, California. He was born in Lucena City, Philippines. After living five years in the United Arab...