Men's Tennis Team Hopeful, Despite Challenges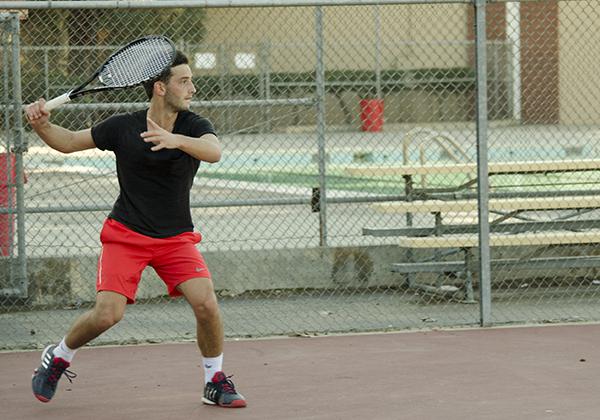 Story By: Kageanna Garza, Reporter
February 18, 2015
The 2015 Fresno City Collegemen's tennis team is hungry for another state championship.
Even with a roster consisting of mostly first year students, members of the team are not discouraged about their chances of bringing home another win for the college.
Chantel Wiggins, who is coaching both men's and women's tennis teams in her first year as head coach, said, "It's so much fun; instead of dealing with five year olds, it's nice to be around college kids again."
Wiggins said that coaching both tennis team can be challenging because the teams sometimes play the same weekend or days. The coach said she relies so much on her assistant coaches to get the job done when she is unable to be there.
"I know both teams are being taken care of," said coach Wiggins.
The only player who returned from last year's team is sophomore Wyatt Kershaw.
One strength the team has this year is a stronger bond than last year's team which makes it easier to get along and go after the winning title for another year, Wiggins said.
"We're not as talented as last year's team but there's more fight with this team," said sophomore Wyatt Kershaw, the only returning player on this year's team.
"There are harder opponents, but it's just the same, said Freshman Andy Vang, who is new for ACC this season. "You have to keep fighting and winning."
Having a mostly freshmen team doesn't seem to get in the way of the men's tennis team or the coach's goal's.
"There are lots of improvement that needs to be done but I think we can do it," Vang said.
These players and coaches are more than confident that they can rise above and take home yet another title.
"I'm expecting Wyatt to be a leader for this team, but again with this group of guys, they have heart and they can fight," Wiggins said. "They're only going to get better and faster."
To grow and become better tennis players and a better team is the top priority for coach Wiggins who wants her boys to become better people as well as great student athletes.
"We're ready to fight it out," said Wyatt.
Wiggins said she and her players and coaches have no doubt about winning the state championship and that they are more than ready to mold in together to become a better tennis team.
"State is a long way," Wiggins said, "but I'm hoping to be there,"
About the Contributor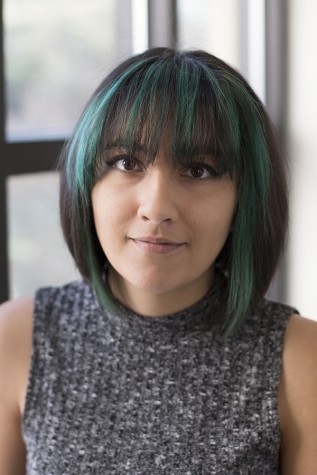 Daisy Rodriguez, Photo Editor
Born in Salinas, California, Daisy Rodriguez is majoring in journalism and will proceed to major in visual communications. She is a photographer of both...