Table Takes #03: Just Reach Out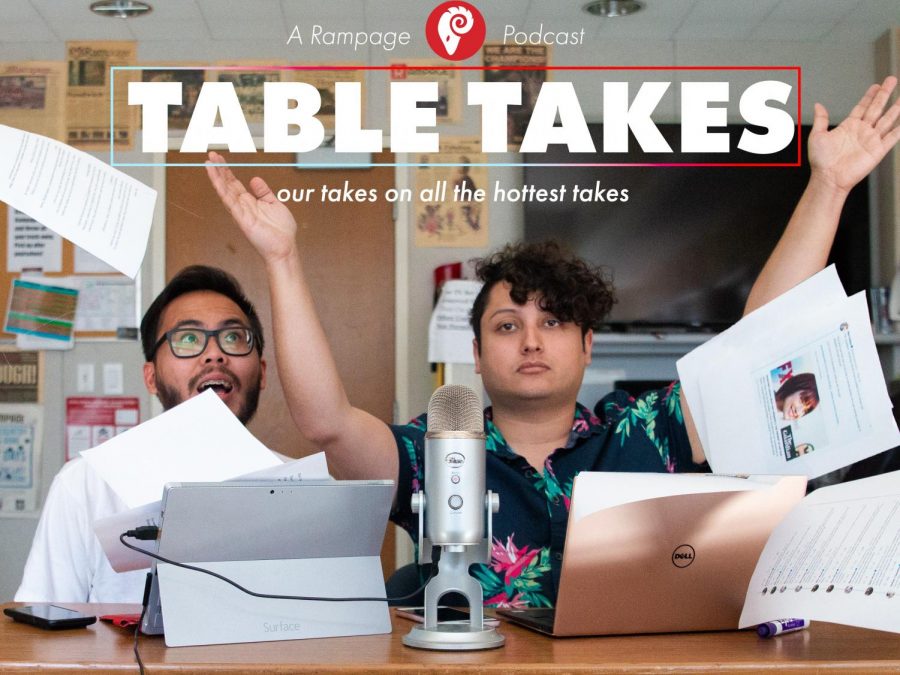 Content Warning: This week's episode of Table Takes deals with the recent death of Anthony Bourdain, and issues of suicidal ideation, depression, and anxiety. That part of the discussion begins at 19:13, and ends at 44:55.
Tommy and Ram also discuss the G7 summit and the Electronic Entertainment Expo (E3).
Tommy Tribble is the Editor-in-Chief of The Rampage, and you can find him on Twitter @tomiiwrites and Instagram @tommylikesit. Ram Reyes is the Art Director of The Rampage and can be found on Twitter and Instagram @_ramuel and on Medium @ramuelreyes.
Got any hot takes? Use #TableTakes and @FCCRampage and we might just respond on next week's episode.
The intro theme song is "moon chillin" by epsilon not.